Liverpool's Chinese New Year 2021 celebrations will this year kick off online from Friday February 12.
Virtual activities will continue over the weekend until Sunday February 14 to mark the Year of the Ox.
You can enjoy the festivities from home with a variety of creative workshops, performances and demonstrations online.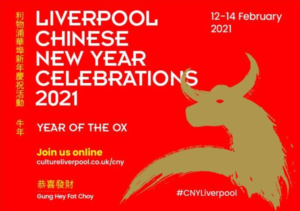 Ming Wang, Secretary of the Liverpool Chinese Business Association, said: "Chinese New Year is a very important time for our community.
"It's a time for families to come together to celebrate.
"Although we are disappointed that we can't be together as is tradition in Chinatown, we are very pleased to work on producing this website. 
"This will allow us all to virtually share this experience and mark the Year of the Ox."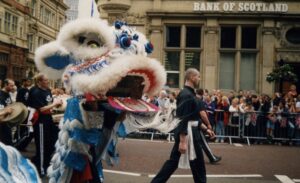 The online festivities include live and recorded performances:
Footage of the Chinese Lion and Dragon dance – an integral and popular part of the city's usual celebrations.

The stunning Chinatown illuminations which wowed crowds during the 2017-2019 events.

A traditional Tibetan dance performed by the Friendship Dance Group.

Tai Chi demonstrations by Merseyside Tai Chi in association with See Yep.

A puppet show re-telling the story of the Chinese zodiac calendar by VIP Puppets.
The Everyman & Playhouse theatres are running a variety of fun workshops this Saturday.
You can book their decoration making, calligraphy, Chinese dancing, Chinese rap and street dance activities here.
Students Yiran Zhang, Yumi Li-vi and Yuzhao Huang (Daisy) produced videos on Chinese decorations, childhood and the Provinces whilst on placement at the Everyman & Playhouse.
Allan Williams, Creativity and Social Change Practitioner at the Everyman & Playhouse said:
"We've got the oldest Chinese community in Europe in Liverpool.
"We should be proud that we have a thriving and very successful Chinese community.
"We've always felt it was important within the theatre to celebrate diversity and to celebrate what the Chinese cultural world brings to us."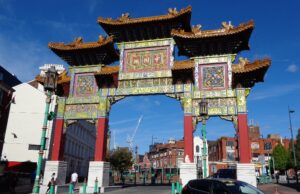 Rowan Watts established VIP Puppets, who have also recorded their puppet show to enjoy from home this year.
Rowan said: "In Liverpool we're really proud of our history of immigration and the really rich culture that's brought to the city.
"Chinese New Year is a great example of that.
"At the moment we're all stuck in this kind of groundhog day situation and anything that can bring us out of that a little bit I think is a really good thing."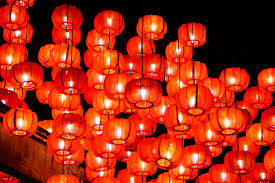 Hundreds of Chinese lanterns will decorate Chinatown whilst several buildings will be lit red to mark the New Year.
Keep up to date on social media with #CNYLiverpool.