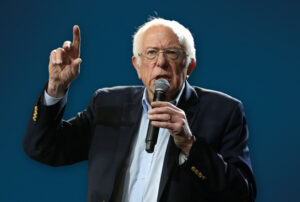 Former US Presidential candidate Bernie Sanders will be giving a talk at Liverpool Philharmonic Hall speaking about his recent book "It's OK to be Angry at Capitalism", on January 15. 
The Senator from Vermont will present his vision of what the world would be like should the political revolution take place, and offer his path forward against the current status quo. 
Bernie Sanders is the longest running independent senator in US history, having been in office since 1981. He tried to secure the Democratic nomination against Hillary Clinton and Joe Biden. He is largely credited for reinvigorating left-wing politics in America.  
Mr Sanders has been described as a vital force for progressive politics, leading the  fight for reforming the American health care system, preventing climate change and representing the rights of workers against corporations.
Liverpool is one of only two UK locations the politician will visit for this Book Tour, the other being the Barbican Centre in London. 
Tickets can be brought from the Philharmonic website here and will include a copy of "It's OK to be Angry at Capitalism". 
Featured Image (c) Philharmonic Hall