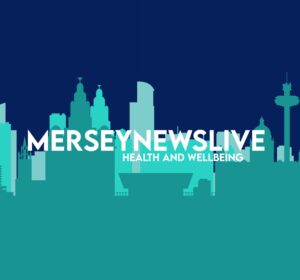 Recent research reveals prescription cannabis users are being forced to pay hundreds of pounds to access their prescriptions.
Patients have also reported a number of other obstacles including a lack of awareness of the legality of the drug.
Researchers Dr Lindsey Metcalf McGrath and Dr Helen Beckett Wilson from LJMU's School of Justice Studies have recently published their paper, "It's a big added stress on top of being so ill: The Challenges Facing People Prescribed Cannabis in the UK"  in an effort to help highlight the daily barriers and stigma cannabis patients face.
Dr Metcalf McGrath said: "Patients who are prescribed cannabis are in a really interesting space because it has been legalized under prescription, but they are taking cannabis in a context where it is still criminalized."
Both researchers feel there has been a lack of effort from the government to educate the public as well as a failure in rolling out the relevant training essential for health professionals.
Many patients reported uncomfortable instances with the police, neighbours and even landlords.
Dr Metcalf McGrath said: "It is stressful enough for patients to deal with these attitudes as well as their illness."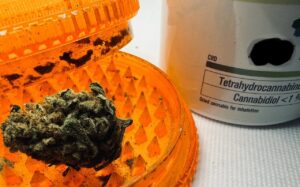 Some patients also found opinions to vary among doctors. Some were open to learning more about cannabis while others were actively obstructive, reinforcing stereotypes about the drug.
Fewer than five people have received a prescription on the NHS leading to many having to turn to private clinics.
Prescriptions don't come cheap as many patients have reported experiencing health inequalities as a result of having to re-mortgage their homes or getting into debt as a result of borrowing from family, banks and friends.
Dr Beckett Wilson said: "One participant was a parent of a son who had epilepsy and went from having hundreds of fits a day to almost no fits at all as a result of the medication. They were terrified of the things they were having to do to fund that cost."
Prescription cannabis is typically used to treat a wide range of conditions including MS, epilepsy, and depression.
Dr Beckett Wilson said: "In a lot of instances patients would take it for one particular symptom but would later find it to treat a range of other issues it wasn't initially prescribed for."
It is difficult enough to get a prescription in the first place
However, to be considered for use patients would have had to have tried a number of heavy pharmaceuticals prior.
Dr Beckett Wilson said: "It is difficult enough to get a prescription in the first place, but even when you have got a prescription life isn't necessarily easy once you have one."
In the UK, set supply routes are failing to operate consistently resulting in pharmacies experiencing delays and issues with storing.
Some patients have received mouldy products leading to strong concerns about where the cannabis has been sourced.
Dr Beckett Wilson said: "A lot of the people that we spoke to live very clean lives because they are unwell, and they are extremely careful with their diets.
"Some people said all the fruit and vegetables they eat are organically grown and then their cannabis turns up and they have absolutely no idea how it has been grown or where it has come from causing a lot of frustrations."
Featured image (c) Dr Lindsey Metcalf McGrath