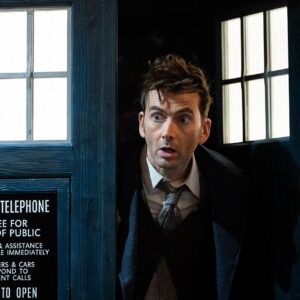 David Tennant makes his return as the Doctor on Saturday alongside his sidekick Donna Noble, played by Catherine Tate.
This will be the first of three specials involving the duo and will run until December 9 to celebrate the show's 60th anniversary.
Lachlan McCann, 20, of the LJMU Doctor Who Society, said: "Tennant is a brilliant actor.
"I am sure many old and new fans will tune in to see David Tennant back in the role."
The returning tenth Doctor told Radio Times that when the first discussions about a return took place, he replied with: "I'd do it in a shot!"
He said: "It was such a joyous time, and these are people I love as humans, and certainly love as people to work with. And Doctor Who is something that will always be hugely important to me."
The three new episodes are 'The Star Beast', 'Wild Blue Yonder' and finally 'The Giggle' which features popular actor Neil Patrick Harris as the protagonist.
Tennant was revealed as the 14th Doctor in the final episode of Jodie Whittaker's reign, which was also a BBC Centenary special.
James Gorman, from Bromborough, praised the episode tweeting: "The regeneration of Jodie Whittaker's Doctor into David Tennant's Doctor was possibly the most beautiful and poetic thing I've seen in the series."
The first return of Tennant came on Friday night during the BBC's Children in Need broadcast where he shared the screen with a mysterious new character played by actor and comedian Mawaan Rizwan.
Lachlan believes the sci-fi series will continue to thrive heading into the future: "Doctor Who has always had a strong fanbase in my opinion.
"There are families at the heart of that and many of those parents will have fell in love with the show when Tennant was the Doctor and now will introduce their children to it with Tennant as the new Doctor."
These specials come before Ncuti Gatwa, best known for his role as Eric in Netflix's 'Sex Education', regenerates as the 15th Doctor over the festive season.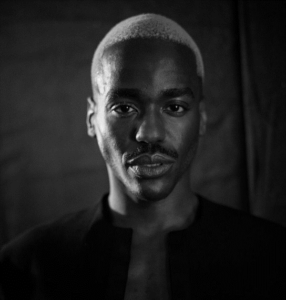 Lachlan is optimistic about the new casting: "Ncuti seems to have a brilliant personality and is a great actor.
"I hope he turns out to be a great casting and blows us all away just like the incarnations of yesteryear have done."
Gatwa will be joined by Millie Gibson, who will play his new companion Ruby Sunday.
Tune in to the BBC on Saturday at 6:30 for the new show with the two others released on the 2nd and 9th of December as well as on BBC iPlayer and Disney+
Featured image (c) BBC