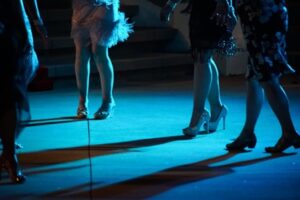 Dance is one of the most physically demanding forms of entertainment – the performers having to train for hours on end to attain perfection.
So why is it still not considered a sport?
Every part of a dancers body needs to be at peak health – arms. legs, core, ankles and wrists. Its not just yourself you need to trust, it is your partner too.
Much like cheerleading and gymnastics, dance has been disregarded as a sport for a long time, but the girls at the LJMU Heels Society think it's time that changed.
Watch Desternie Hills' video report here:
Featured Image: SONY, ILCE-7SM2 via Unsplash.com