A local coffee shop has now been broken into three times in the past two weeks.
A JustGiving page has now been set up by the owner to help with security issues of the café.
Paper Cup Coffee Shop in Queen Square was smashed up and targeted by thieves for the third time in two weeks.
All three break-ins at the coffee shop have seen someone smash a front window and gain entry to the premises, causing damage before stealing small quantities of cash.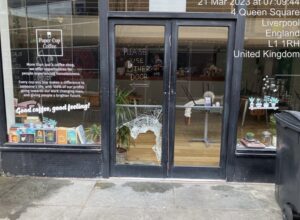 Paper cup coffee owner, Michelle Langan said:
"It can't be a coincidence that this has happened three times in two weeks. It feels like we are being targeted, which is horrible and scary and sad.
"Why would you target a coffee shop that supports homeless people in the city? Once again it is the homeless who will be missing out more than us.
"They are really upset and feel personally targeted themselves."
According to Crime Rate UK, Liverpool is the most dangerous major city in Merseyside and is among the top 10 most dangerous overall out of Merseyside's 39 towns, villages, and cities.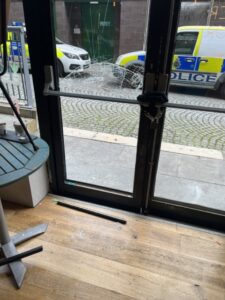 The overall crime rate in Liverpool in 2022 was 141 crimes per 1,000 people.
And for England, Wales, and Northern Ireland as a whole, Liverpool is the third most dangerous major city.
In December 2022, Liverpool had the worst crime rate in Merseyside with it being the most dangerous area for burglary, recording 261 crimes at a rate of 0.44 per 1,000 residents.
Michelle added: "We've learned from the other times there's nothing of value left on the premises so whoever has done it is coming in and looking for money, but there's nothing here now for them to take.
"They've taken the drawer out of the till, but there was nothing in it.
"We've just got to try and keep going. We're trying to beef up our security and try and make it more difficult for people to do this again.
That's all we can do really."
After the second break-in, Michelle set up a JustGiving page to try and raise funds to help improve security.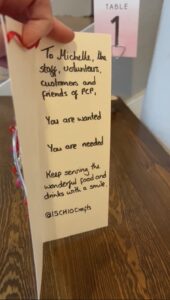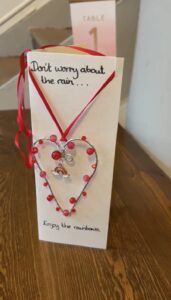 CEO Michelle, shared this video:
— Paper Cup Coffee Liverpool (@PCPCoffee) April 2, 2023
Ms Langan said they've been unable to help the homeless because of what's happened recently: "We've already had someone coming in to look at setting up the CCTV and that's all been ordered, but obviously that can't happen overnight.
"A lot of people have said 'why don't you get shutters?
"That would be great if we've got a spare £30,000-£40,000 to put shutters over the shop because we've got a lot of glass. We haven't got that type of money."
The JustGiving page can be found here.