A new play uncovering queer suffragette history is set to come to the Shakespeare North Playhouse this week.
Ladyfriends will tell the untold relationship of suffragettes Christabel Pankhurst and Annie Kenney and will be "rammed with live music and film, it digs up real-life queer history to ask the age-old question: are we dating, or are we just really good friends?"
Expect confetti, PowerPoints, and power ballads.
Manchester-based writer and director, Chlodagh Chapman trained at the Royal Central School of Speech & Drama, graduating with an MA (Distinction) in Advanced Theatre Practice and has had several other successful works such as butterfly (VAULT Festival), which was dubbed "a brilliant show full of heart"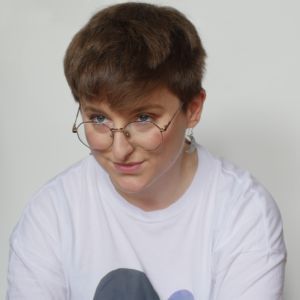 She joined MerseyNewsLive to tell us more about her upcoming shows in Prescot.
How did you first hear about the story of Christabel Pankhurst and Annie Kenney and what made you want to retell it?
"I knew I wanted to do something about queer women in history and because around the time there were lots of period dramas coming out such as the portrait of a lady on fire.
"I thought that was pretty interesting, why was that the only way that we are comfy talking about women and queer women in the past?
"I vaguely heard of Annie Kenney because I used to live in Bristol back when I was a student and there was an app out called 'OutStories' which maps queer history in Bristol and then I began to google and found archives about their story.
"I don't know the answer. I can say what I think the answer is, but I cannot say for certain that they were in a relationship and that to me feels really exciting.
"I wanted to approach that story because of the the vagueness of it and because of the sort of ambiguity."
How does it make you feel knowing that you have been able to showcase this period of queer history?
"The important thing about Ladyfriends as a project as a whole, not just of the show, is making space for queer people today, particularly queer women and non binary people and being able to connect with each other and to make friends and consolidate the community.
"We're using queer history that has queer resonances today to do that so I think Ladyfriends is about celebrating queer resonances in the past but for me, what's more exciting is the spaces we're making in the present.
"For me, it's a show that is using the stories of Annie Kenney and Christabel Pankhurst to talk about what it is to identify historical women as queer women.
"I'm not super interested in giving something that could be an academic paper or like just an account of what happened.
"What's interesting to me is making something that uses that story to ask for me more interesting questions of what does it mean to identify historical women?"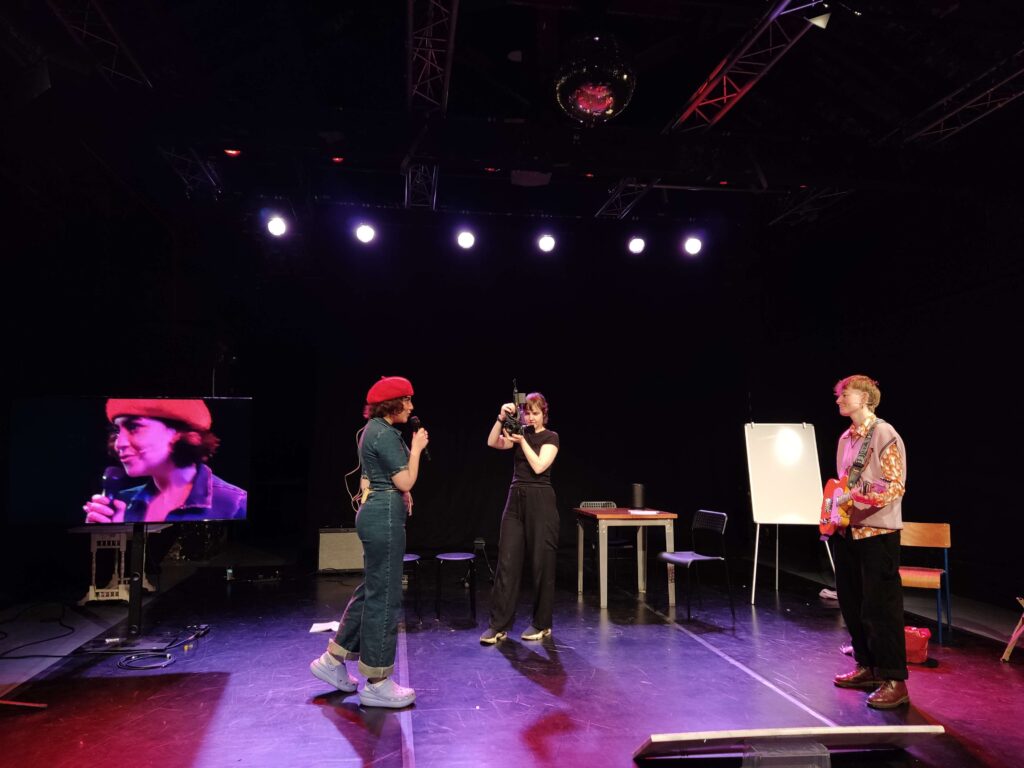 Did you face any learning curves during the production of Ladyfriends?
"I've been working on this since 2020, I think I have sort of developed with the project, I am fundamentally 25 so this project had tracked a really formative period in my career and it has been really nice to grow with it.
"I started thinking of it when I was still in drama school doing my masters. Now I'm working in a more established context so having one project that charts that journey has been really lovely.
"When you're making queer work particularly, I think if you're not a cis man, it's man there is pressure to make the least risky version of that work possible, and I think there's a perception, and this is nobody's fault in particular, towards queer work made by women and non binary people which is inherently risky.
"What I've done with Ladyfriends is the opposite, I've thought of what do I think is funny by not making something that I think is necessarily going to be entirely palatable instead it is something that is going to be funny and something that is interesting."
What personally inspires you to do your job?
"I think it's been really lovely to work in a team that is pretty much exclusively trans and non binary people, because the entire time behind Ladyfriends is queer women and non binary people.
"With the way the country's going in terms of the voices that are being shut down and talking specifically about the government we have in power right now shutting down trans voices in particular, it feels really important that we are telling our stories."
What can the audience expect for the shows on March 23 and 24?
I think it's a perception that queer history is really boring and I think that's because of the way it's taught, a lot of history is quite bleak and I won't lie, this is not a super happy story but hopefully within that there's a lot of hope, warmth, joy and electric guitars."
Ladyfriends is funded by the Art Council England and alongside producer Sarah Allen, the cast includes Ellie Mejía as Christabel, Lucy Mackay as Annie, and Christina Holmbek as Onstage Camera Operator.
The creative team includes mandla as Dramaturg, Sasha Georgette as Assistant Dramaturg, Izzy Odelola as Sound Designer and Natasha Lunt as Creative Assistant
Tickets for the shows on March 23 and 24 at the Shakespeare North Playhouse can be purchased here