Treat your Mum this Mother's Day 2023 with gifts that won't blow your bank..
We all love to spoil our mums on Mother's Day and all Mothers deserve a special gift to let them know you're thinking of them on 19 March.
That doesn't mean you need to spend a fortune.
This year, we're all feeling it with our finances, thanks to the cost-of-living crisis, which means we all need to watch what we spend on gifts.
The big day is not far off now so here are some of the best Mother's Day gifts, including everything from luxe beauty goodies, treats to brighten up her home and food and alcohol gifts that she can enjoy on the big day (or share with you).
Whether you're shopping for your mum or gran, none of our suggestions will break the bank, but they will show her how much she means to you this Mother's Day.
Our choice of Mother's Day gifts for under £25 
Eflorist letterbox flowers: £11.99, Eflorist.co.uk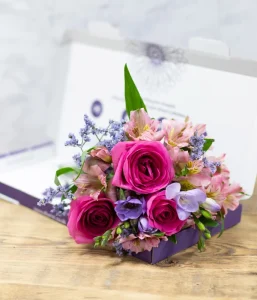 Most flowers are ridiculously priced, these are different. The flowers are available for delivery worldwide in time for Mother's Day and and as most deliveries they're sent as buds, so won't be huge but will perk up days after.
You can choose from different colour bouquets and Eflorist have made this one of their best sellers.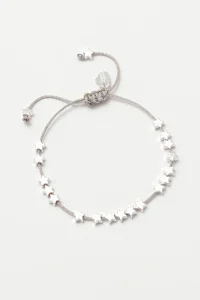 Flattering bracelet, but you would still have change from £20.
On Estella Barlett you can choose from a range of colours and styles that your Mum would prefer. This bracelet is made from silver plated stars threaded through, it is also adjustable.
It is also possible to add a personalised message and gift bag.
Villa Maria sauvignon blush: £10, Tesco.com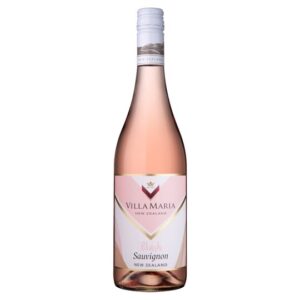 Even though this is usually a summer drink. It is perfect for any wine lover this Mother's Day. This is a fun and fruity wine that you and your Mum could both enjoy on Mother's Day together.
Urtekram dare to dream body butter: £8.46, Amazon.co.uk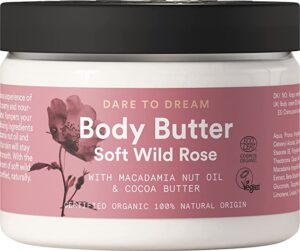 This is ideal for the little ones spending their money on Mother's. This 150ml jar is full of ingredients including macadamia nut oil, shea butter and cocoa butter, which were heavenly on our parched skin and really helped it feel softer.
This is a gift highly purchased on amazon.
Vistaprint personalised mug: £5.98, Vistaprint.co.uk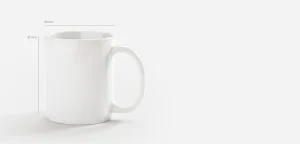 If a mug doesn't personally take your fancy, there are lots of other options for personalised items too from keyrings (£8.40, Vistaprint.co.uk) to a favourite, a two-sided cushion (£22.39, Vistaprint.co.uk).
You can never go wrong with your own personalised mug for your Mother. Whether it's a photo of you and her or a photo of you and the family dog…you cannot go wrong!
Personalised Relaxation And Wellness Pamper Gift Set: £24, notonthehighstreet.com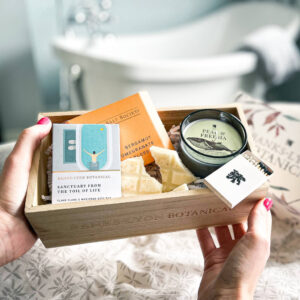 A Mother's Day night-in spa treatment. All handmade with the natural ingredients, plastic-free packaging in our wooden gift box with a choice of sleeve.
This gift is has a 5-star rating with 531 reviews.
Personalisation is available on this product.
Tresemme ceramic straightener: £24,99, amazon.com

It is unproven whether these can replace the pricier ones some people have however customer reviews on Amazon has rated this product 4.5/5. It's the thought that counts.
Spacemasks self-heating eye masks- pack of five: £16.50, jojomamambebe.co.uk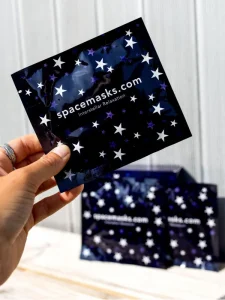 Some self-care time for your Mum, these eye masks are known to feel luxurious on your face, instantly relaxing you for sleep.
Through research, people were impressed by how quickly the masks heated up, and by how long the wonderful warmth lasted (much longer than the 15 minutes stated on the packaging).
Prosecco Cocktails- recipe handbook (hardback): £7.99, iwantoneofthose.com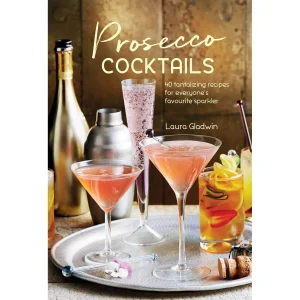 This recipe book by chef and food designer Laura Gladwin pops the cork on a selection of tantalizing Prosecco cocktails.
Mother's love prosecco so this is a perfect gift with a 4.67 rating on the website too.
Bucket list- scratch book- Mum edition: £16.49, iwantoneofthose.com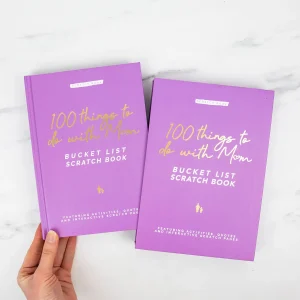 Document your time with your Mum with this interactive scratch book!
Personalise your book by adding in photos, rating the activity and documenting your favourite parts.