We're heading into spring, so say goodbye to drizzly days.
If you're bored in the house and looking for some excitement, here is MNL's list of four fun things to do in Liverpool this March:
Bullet for My Valentine – March 1
The Welsh metal band are heading out on tour across the UK, and will be performing at Mountford Hall on the 1st of March. Tickets are £42.20 each, and are still on sale.
2. Disney On Ice – until March 16
If you're looking for a way to keep your kids entertained this month, why not treat them to a night of fun, with Disney On Ice. From March 16th to 23rd, Disney On Ice will be showing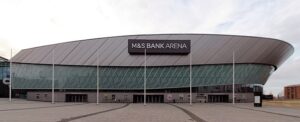 at the M&S Bank Arena. Ticket prices range from £30.75 to £50.50, and will be shown at different times throughout the day – perfect for all ages.
3. Art Of The Terraces – until March 12
Get to the Walker Art Gallery quickly to observe the "Art of the Terraces" exhibition. The artwork tells the story of sports culture through the 1970s, 80s and 90s. Highlighting the fashion, music and rival football supporters from the time, this exhibition has been running since November, and ends on March 12 – you don't want to miss it.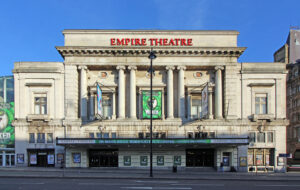 4. Liverpool Empire Theatre
A city rich with music and drama, Liverpool's Empire Theatre is showcasing an array of productions this coming month. Giggle at Sir Ian McKellan and Liverpool's own John Bishop, in Mother Goose. Tickets start from £13 and the show will run from February 28 to March 4.
If you're looking for a beautiful and moving ballet performance, Matthew Bourne's Sleeping Beauty will be performed for five nights, from March 7 to 11. If you want an exhilarating musical, The Bodyguard will be presented on stage from March 20 to 25, and tickets start from £13.