Low-income households in Sefton are being encouraged to take advantage of a new housing support fund.
To qualify, households will need to show they are on a low-income and need immediate financial help towards energy, food, and essential household bills.
Cllr Trish Hardy, Sefton Council's Cabinet Member for Communities and Housing said: "We know there are households across the Borough who are being hard hit by the national cost of living crisis as well as in some cases still feeling the after-effects of COVID."
The fund is there to support those on low income and will provide immediate financial help towards energy, food, and essential household bills, including the cost of gas and electricity.
For those who don't qualify, however, there is still support.
Cllr Hardy said: "The Household Support Fund is aimed at people on a low income but people who don't qualify should visit www.sefton.gov.uk/costofliving."
Many residents are unaware of the fund
Cllr Hardy said they have already paid out their targeted funds to groups across Sefton through the Household Support Fund.
Despite this several Sefton residents are unaware of the support fund.
A young Sefton mother, who wishes to remain anonymous, said she wasn't aware of the Household Support Fund but feels it will be beneficial.
She said: "I probably won't be applying myself, but I feel it will help the people in Sefton massively."
Cllr Hardy has said that the fund is new and the council has had a high level of response, but she hopes that more people will become aware of it.
She said: "It may take a while for the message to get around and we will be providing details through our Community Gatekeeper network, who help spread information about schemes to those who aren't digitally connected.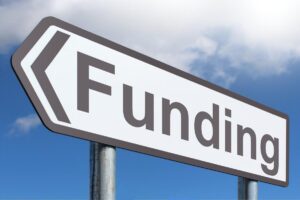 She said: "Now we want people who are struggling to apply for funding, which can be as much as £300, to help them get through."
This latest stage of the Household Support Fund will initially operate until March 31 2023, although the Government has recently announced it will be extended until March 2024.
Apply for the Household Fund as soon as possible
Grants are paid from a finite fund, which could run out, so Cllr Hardy is urging people to apply as soon as possible
She said: "And if you have friends or relatives or neighbours who you think might benefit from the Fund, please tell them about it."
Applications will be cross-checked to other services including, where applicable, to data held by the Department for Work and Pensions.
Payments will be made through the Post Office Pay Out Service.
To see if you are eligible to apply for the fund, click on the following link:
Living standards to plummet as inflation soars to 30-year high