Food campaigners and charities warn the cost-of-living crisis is far from over as economists say a dramatic drop in living standards is on the way.
The Chancellor's 2022 Spring Statement was unveiled yesterday to a backdrop of sky-high living costs and soaring inflation, which analysists say is at a 30-year high.
Households across the UK have already felt the pinch due to rocketing energy and fuel prices.
And now that National Insurance is set to hike in April, many are concerned how they will make ends meet throughout the country's most pressing cost-of-living crisis in decades.
Dr Naomi Maynard, Good Food Programme Director of Feeding Liverpool, said household budgets are already at breaking point.
She said: "We are seeing families resorting to cutting the amount and quality of food they have on the table to try make ends meet."
Yet as Chancellor Rishi Sunak prepared to announce his mini budget to offset the crisis, the Office of National Statistics (ONS) said the rate of inflation has increased to its highest level in three decades.
ONS figures show the Consumer Prices Index rose by 6.2% over the course of the past year to February, up from 5.5% in January.
Chief economist at the ONS, Grant Fitzner, said the price of goods leaving factories in the UK is now at its highest rate in 14 years.
This means everything from food and clothing to furniture and toys will increase even further.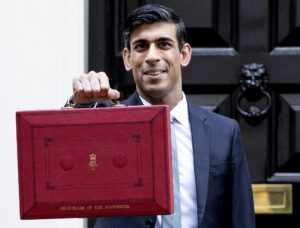 What is in the 2022 budget?
The Chancellor announced a raft of measures in his spring statement which, he claims, is designed to support families and those in the margins of poverty.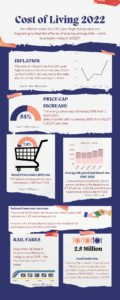 The budget outlines:
A 5p per litre cut on fuel duty
An increase in the National Insurance threshold by £3,000 to £12,750
VAT scrapped on energy efficient upgrades such as solar panels, heat pumps and insulation
A cash injection of £500m to the Household Support Fund for local authorities
Cuts to Income Tax from 20p to 19p by 2024
Relief for smaller businesses' Employment Allowance – National Insurance payments increase from £4,000 to £5,000
Largest fall in living standards since the 1950s
However, some claim the budget doesn't go far enough.
The Office of Budget Responsibility (OBR) said inflation could rise again to 8.7% later this year – which would make inflation the highest level in 40 years.
The OBR warned that living standards are on track for a "historic fall" in the next 12 months.
It said the rise in inflation would present a dramatic decline in living standards since records began in the 1950s.
It also warned households will be worse off with even less disposable income in 2022-23 than Britons had during the 2008 financial crash.
No safety net
Dr Maynard said household budgets are already at breaking point and that the cut in fuel duty and Income Tax isn't enough.
She said: "Listening to the budget, my heart sank as the Chancellor ignored the calls from those working at the frontline of this crisis to increase benefits in line with inflation – a move which would have strengthened this vital safety net designed to keep households afloat."
Dr Maynard said that while the additional cash for local authorities to help with household bills is welcome, the budget still falls short at facing reality.
"The measures announced by the Chancellor simply don't go far enough to address the scale of need and pressure put on our most financially vulnerable who are being pulled further into poverty and at risk of problem debt as the cost of living rises," she added.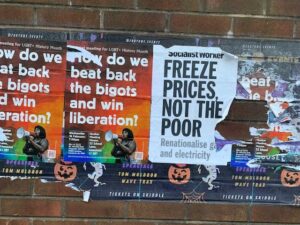 Fears for people in Merseyside
Likewise, Liverpool MP Maria Eagle fears for her constituents.
She told Merseynewslive: "88% of people in Garston and Halewood are experiencing more expensive energy bills and 77% of people in the constituency are experiencing increased fuel costs.
"Yet this spring statement did very little to help hardworking families in Garston and Halewood make ends meet.
"There was no increase in Universal Credit to help the hardest hit, there was no reversal of the planned National Insurance tax rise and there was nothing in the Chancellor's statement for pensioners who are struggling to get by right now," she added.
Ms Eagle stressed that the Income Tax cut won't come into effect until 2024 and that it fails to tackle the hardship people are enduring right now.
"Working people are feeling the brunt of this Government's cruel choices.
"This is a cost-of-living crisis made in Downing Street and this spring statement was not the answer to the very real concerns working families in Garston and Halewood have right now", she added.