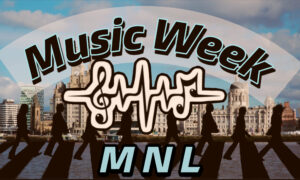 Vinyl has outsold CDs for the first time since 1987 – which is good news for Liverpool's oldest record shop.
The Musical Box, which opened in 1947, was run for many years by Diane Cain, who saw the busiest times for records in the 1950s with Elvis and the 1960s with the Beatles. When she recently retired, she passed the store onto her son Tony Quinn.
As CDs and streaming started replacing vinyl, there were fears for the shop's safety. However the vinyl renaissance has saved the businesses.
Tony said: "Business has increased a bit because of Facebook and Instagram. We only got on social media after the first COVID lockdown and that's when my son decided to set it up.
"We get people in from across the country and even different countries. Lots of people come in from Holland, Germany looking for a record shop."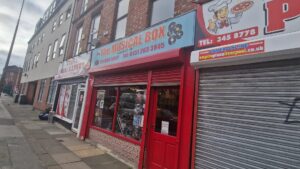 Vinyl even sold more than the Playstation 4 and 5 combined.  It achieved second place in the UK's best-selling physical entertainment format, falling short to the Nintendo Switch.
Having existed for 74 years, it's incredible that records are still so popular. Despite streaming being significantly easier, many people still reach for a record player.
Tony said: "I think the record is popular because you have to give it your whole attention. You can read the sleeve and you have to turn the record over to change songs.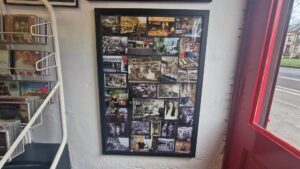 "But with a CD you just put it on or on your phone you can start flicking through. It's too easy to change songs. Whereas with an LP you'll give it your full attention and listen to everything."
Liverpool is also home to the duo, Coffee and Turntables who exclusively use vinyl to DJ events rather than streaming.
Coffee and Turntables have gained a large following online for their uniqueness, and regularly host gigs at coffee shops, markets and weddings.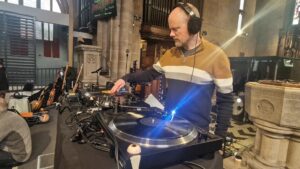 Co-owner Pete Martin said: "I think the thing with records is it's physical. So you actually have to select things that you want to play. That's an issue some people have, they can't just request any song from us. We like to think we do something special that a playlist can't.
"I think it's crazy that records are coming back because it's the least practical form of music. Streaming is definitely the easiest. But there's a form of burnout or fatigue with streaming in a similar way to Netflix. You're scrolling through endlessly not knowing what to put on."
"There's something about picking a record where you have to decide that it's that album that you want to listen to and you have to commit to it. And you can't do it on the go, so you have to sit and actually enjoy the music."
"Also record covers look much cooler than a tiny CD case."
Figures from the Entertainment and Retail Association (ERA) show an increase in record sales by 11%, with sales of £150m. Meanwhile CD sales fell to £124m.
ERA CEO Kim Bayley said: "Vinyl's rise and rise seems unstoppable. For a 74-year-old analogue format to eclipse the digital-age technology of games platforms is quite extraordinary. Ten years into its long climb back to favour, the vinyl revival is most definitely here to stay."
Watch Natalya Luke's video report here:
Featured image (c) Natalya Luke