Liverpool City Council have issued advice on staying safe around dogs as hospital admissions in Liverpool from dog-related injuries are more than double the national average.
The number of injuries has been steadily increasing across England, with instances of dog bites being more common from family pets rather than unknown dogs.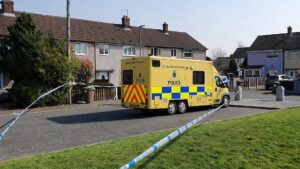 Liverpool saw a series of fatal dog attacks last year, including 17-month-old Bella-Rae Birch in St Helens, and 65-year-old Ann Dunn who died at her home in St Brigids Crescent after being mauled by multiple dogs.
Hospital admissions from dog-related injuries increased in Liverpool by more than 60% in the period 2008 to 2018, which is the equivalent to three people every week.
Liverpool's Public Health Team is working with animal experts at the University of Liverpool to improve awareness on how to behave around dogs.
The advice tells the public to watch for warning signs other than growling, such as a lowered tail, pinned back ears or a furrowed brow. It is also recommended to create a 'dog zone' where the dog can go to escape overwhelming noises like children running around.
Members of the public are also warned to ask for the dog owner's permission before petting the dog, and if a stray dog approaches they should stay calm and still until the dog loses interest.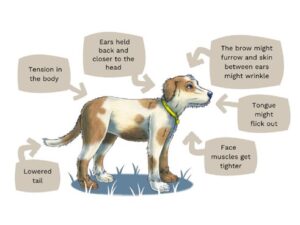 Professor Matthew Ashton, Director of Public Health for Liverpool, said: "There are lots of health benefits to having a pet at home, including companionship and getting people outdoors and experiencing our wonderful city.
"Whilst most dogs are well trained and socialised, it's important to remember that they can sometimes feel overwhelmed, which can result in unexpected aggression."
Dr John Tulloch, Specialist in Veterinary Public Health at The University of Liverpool, said: "Despite sustained education and preventative campaigns across large parts of society, the issue of dog bites continues to grow and is a huge public health issue.
"It is important to remember that any dog can bite regardless of how well you know the dog, and most bites will occur in the owner's home.
"Dog bites to children can be very severe, so ensure that you observe children and dogs closely and intervene when necessary.
"Dogs do not want to bite you, it is a last resort response for them, so watch out for any warning signs of them being uncomfortable in a situation and remove yourselves, or them, from it."