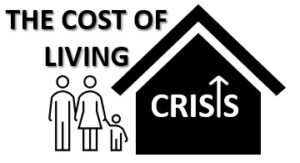 Research published by Frontier Economics concludes that pubs and breweries, including those on Merseyside – will be forced to close their businesses if they do not receive help with their energy bills.
The cost-of-living crisis is hitting households with surging inflation – facing higher energy bills, fuel prices and food prices hitting a new higher. According to the report: "A recent CGA survey found 36% of consumers eating out less often due to cost-of-living concerns, and 45% expect to visit hospitality venues less frequently."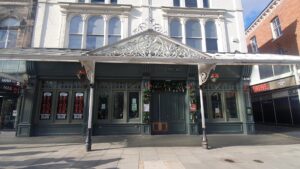 In response to the report, Nik Antona, chairman of the Campaign for Real Ale (CAMRA), said: "Without help, pubs will be operating at a 20% loss which is frankly unsustainable. Pubs, clubs, breweries and cider producers are in an impossible position.
"If the Government doesn't extend support with energy costs when the current scheme finishes in April next year, we expect to see massive price hikes or pub closures to stem the costs."
Drinkers could be faced with a £20 pint.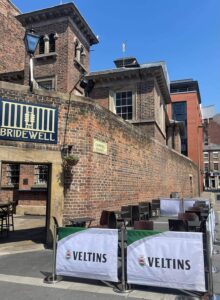 Local pub The Bridewell has seen a stark increase in costs of both fuel and alcohol prices. Fiona Hornsby, who works behind the bar, said: "All of our costs are going up. Fuel prices have doubled, and beer, wine and spirits keep rising.
"We have to increase our selling prices to cover this but also have to be mindful as we're so very aware that our customers have less disposable income so we spend loads of time trying to buy better as if we can reduce our buying in prices, we can mitigate the selling price increases."
The recent train strikes are also having an impact on businesses. Fiona said: "The train strikes will be devastating for us – while we support the action – the reduction in trade in the first "normal" Christmas for ages will hurt right across the board for all pubs, bars and restaurants in what should be a busy time and help us through the much quieter months early next year."
While pubs are seeing a rise in business as Christmas creeps closer, there are fears for how hospitality will cope with the harsh fall in January: "Next year will be harder again as costs will keep rising and disposable income reduces," Fiona added.
"Footfall will reduce and it will be a huge juggling act to stay afloat. We will also have to be aware of our team and make sure they maintain their working hours as they too have to manage the increase in costs of their own homes."
Featured image © Natalya Luke