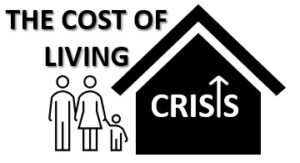 In today's cost of living crisis, many of us are struggling to have a normal happy Christmas without the constant worry of money.
The cost of living is the amount of money required to cover necessary expenses to maintain our lifestyle.
From the beginning of 2021 to October 2022, inflation as measured by the Consumer Prices Index (CPI) rose by 11.1%, meaning the cost of foods and supply chains have increased for the people in the UK.
From October 2021 to October 2022 energy tariffs for gas also went up by 129%, and domestic electricity prices by 66%.
What has caused the cost of living crisis? How does that affect the UK?
Since Russia invaded Ukraine, Russia cut their gas supplies to the majority of Europe, including the United Kingdom.
According to the Joseph Rowntree Foundation, for a single working adult in the UK to have a minimum standard of living, they need to earn £293.28.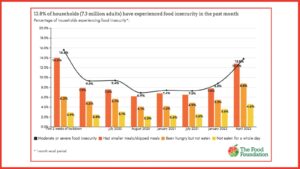 Over the last couple of months, plenty of information has been released helping you keep your home and family warm this winter.
For example, if you have a 24kW boiler and leave it on over night for eight hours every day, it will cost you a humungous £154.56 a week.
So how do we keep warm? Invest in an electric blanket instead.
An electric blanket use 1000 watts of energy for a double bed, which most UK home holders have. It will cost you 0.8p in total to warm your bed up for 30 minutes, which will help prevent keeping you warm. You don't need to warm your house up; you need to warm yourself.
For instance, Dunelm are selling electric blankets from £22 – £34. It costs 1p per hour to run, which will save you heaps amount of money. They have different sizes from single to king.
Another trick you could take in mind coupons! take advantage of those free trials, apps and 2-for-1 deals.
Are you a new parent, or about to be on benefits? You may be due £500. According to the website MoneySavingExpert.com: "If you're pregnant or have a baby under six months old, and you or your partner are on certain benefits, you may qualify for a one-off £500 (£606 in Scotland) maternity grant. This doesn't have to be repaid. You may get more if you're having twins or triplets." –
I can't afford to go home
University students at Liverpool said this year has been the hardest they've ever faced. As many families and business struggle to keep afloat, students are left feeling lost and stressed about money.
A student who studies history and wishes to be kept anonymous said: "It's times like this  where I am really struggling. I get six grand from student finance.
"I do 30 contact hours a week for my course whilst working 20 hours at my local restaurant here in Liverpool and I still have £5 to my name every week.
"I can't afford to go home, I can't ask my mum for money as she has my siblings to feed and bills to pay, I've spoken to the student union and they are helping me, but why isn't our government doing anything?"
As Christmas is coming up, we know, like ourselves how stressful buying presents, eating and warming our homes will be.
Featured image: Katie Smith