A couple have pleaded guilty to multiple animal cruelty charges after a dog was found dead in a suitcase on the bank of the River Mersey.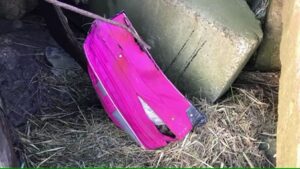 Chantell Duval-Gregory, 20, and Christy Carl Hewitt, 21, abused their young dog Snoop, who was believed to be either a a Malinois or Belgian Shepard.
Sefton Magistrates Court heard how Snoop suffered blunt force trauma and an inadequate diet before being wrapped in a plastic bag, locked in a pink suitcase and left on the bank of the River Mersey.
Duval-Gregory, now of no fixed address, spoke only to confirm her personal details and plead guilty, but Hewitt, of Parkfield Road in Aigburth, interrupted proceedings by swearing at the court.
The pair admitted to three counts of causing unnecessary suffering to Snoop by battering him, failing to provide an adequate diet, and failing to provide with with necessary vet care.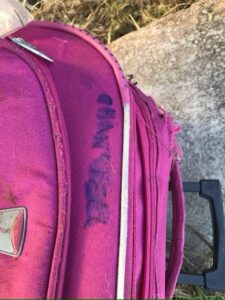 They also pleaded guilty to one count of breaching their duties of being responsible for the welfare of an animal.
The offences occurred in their Garston home from April to December.
The RSPCA initially launched an appeal for information after a Snoop's body was found on January 11 by a dog walker.
The suitcase, which had the name 'Chantell' written on it, was on the banks of the River Mersey in Speke and Garston Nature Reserve.
The pair were granted bail and will reappear in court on January 9 for sentencing
Featured image © RSPCA