On the eve of the 'Battle of the Nations', as Wales take on England in Qatar, LGTBQ+ issues within football are in the spotlight more then ever before.
Rainbow hats confiscated in the stadium and pitch invaders holding rainbow flags have made sure no one has forgotten the LGTBQ+ issues surrounding the World Cup.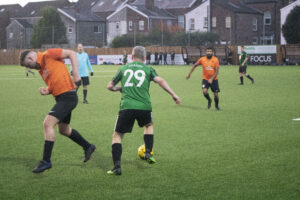 Mersey Marauders is an LGTBQ+ football club. Chairman Francis Wright spoke to Mersey News Live about what it means to have this team.
Francis said: "It's incredibly rewarding seeing how much being part of this club.
"Part of this community has affected people's enjoyment of sport but also self-acceptance in terms of their own identity as an LGTB+ person."
In Qatar, it is illegal to be homosexual and critics claim that FIFA's endorsement of the country displays the organisation's lack of morals. Football is an inclusive sport, but Francis said this World Cup is a step backwards for the international sporting body.
Francis said: "I've been really down-heartened by a lot of the stuff around the World Cup and particularly FIFA's quite pathetic behaviour in a lot of cases things like banning the One Love armband and banning rainbow flags from stadiums."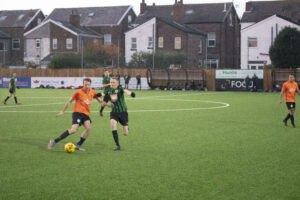 Francis, who plays centre-back for Mersey Marauders, added: "What we're seeing in the World Cup is regressive forces that are bringing football backwards – but at the same time what our club represents and what other clubs across the country represent and what a lot of movement in football represents is progressiveness.
"So, we're seeing a clash between those progressive values that a lot of us hold, and the regressive values and obsession of making money that FIFA holds, so while am down-heartened by it, I can see the changes still happening across each level and that gives me a lot of encouragement."
Mersey Marauders and other LGBTQ+ football teams around the country such as Everton's Rainbow Toffees and Nottingham Lions are a staple of what football represents to many people around the world: inclusivity and freedom.
Watch Shay McGurrin's video report:
Featured image (c) Ollie Nolan-Davies