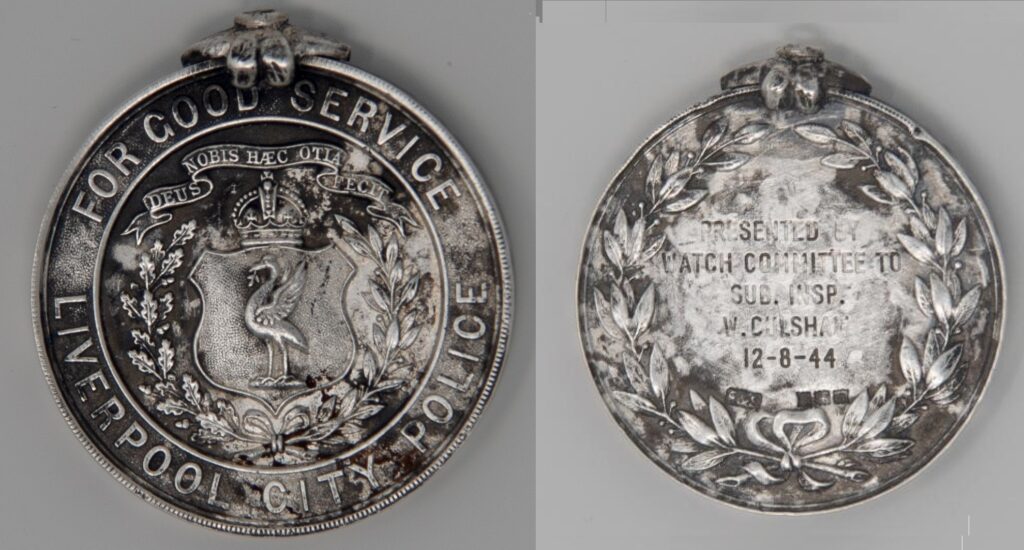 Liverpool police are appealing for the family of Sub Inspector William Culshaw to come forward after his medal was found in a garden in Rufford, West Lancashire.
Inspector Culshaw had worked for the force from 1919 up until 1944. The medal, awarded to him in 1944, was given to him for good service by the Watch Committee of Liverpool City Police.
An article from the Evening Express in 1914 explained that he joined the force in 1919 after serving in the army. He had also been commended by HM Judges on many occasions for his careful and fair treatment towards suspects.
PC Greson Fontenell from Southport Community Policing said: "I found a few articles in the Evening Express about Inspector Culshaw who was appointed to the rank of Inspector, and it says that he was an exemplary officer.
"We would like to return the medal to his surviving relatives as it is a lovely piece of family history for them to have.
"The person who found it is also hopes it is returned to the rightful family of Inspector Culshaw.
"If you can help locate his relatives then please get in touch."
Anyone who has any information on the family of William Culshaw or how they can be contacted, please contact PC Fontenell on 0151 777 3945 or by emailing [email protected]
Featured image (c) Merseyside Police