Liverpool's waterfront firework display has been cancelled – and many more council-lead bonfire celebrations are following suit.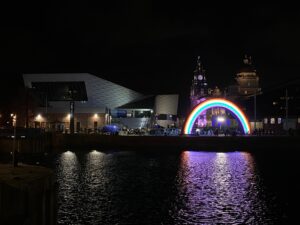 A spokesperson for Liverpool City Council confirmed the River of Light celebration, which includes ten illuminated artworks, will not include the famous firework display on November 5.
Wirral Borough Council also announced they will also be cancelling their firework displays alongside Manchester, Leeds and Cardiff.
Alan Creevy, Wirral Council's News and Content Officer, explained: "It was a decision taken as part of budget-setting."
The cost-of-living crisis has meant cuts must be made in the parks sector of the council's budget which impacts the community events they can arrange.
Those hoping to attend an event will have to seek alternative displays.
Feature photo © Zuza Gałczyńska on Unsplash