The tale of Cinderella will be spellbinding audiences as it returns to the St Helens Theatre Royal this Christmas, with Coronation Street's Kimberley Hart-Simpson starring as the famous princess.
Other members of the all-star cast consist of 2020 Britain's Got Talent winner Jon Courtenay and runner-up, ventriloquist Jamie Leahey and Chuck.
They were all present at the Hilton Hotel in Liverpool today as people got a look at the cast in their costume ahead of the first show in six weeks' time.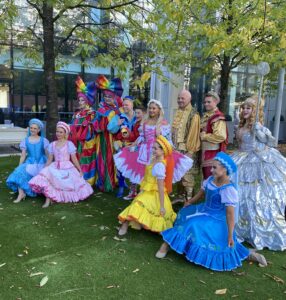 Jon, who will take on the role of Price Charming's right-hand man Dandini, was Ant and Dec's 'golden buzzer' and was the first act to hold this title whilst going on to win the competition.
The ugly sisters, played by Kristopher Bosch and Richard Aucott, told people who attend can expect a 'fabulous' show: "We are in it, and we are just fabulous. Big lights, big costumes. It'll be wonderful.
"We don't really need the audience; we don't really like them. All those spotty little children, they are just like Cinderella."
Christmas shows have always been a highlight of the theatre's calendar, and this show looks to be no exception.
Theatregoers can certainly expect an eye-catching affair, with many chart-topping, sing-along hits as well as real Shetland ponies on stage, ensuring all the necessary ingredients for a magical festive pantomime.
It will be a hometown show for ventriloquist Jamie, who is from St Helens.
Together with his side-kick Chuck, they explained how excited they were for the shows to get underway: "We have performed in front of a live audience so many times.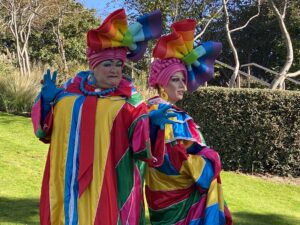 "We are very confident and feel like we can make people laugh."
The St Helens Theatre Royal have announced that they will be freezing ticket prices, to try and help people during the on-going cost of living crisis.
Rachael Wood, who will play the role of the Fairy Godmother, stressed how important this pledge was in order to enable as many people as possible to attend: "It is absolutely what we are about here. We are hoping to bring some Christmas cheer to everyone."
The show will run over five weeks from December 3–January 8 and tickets are now on sale.
Video report: Ollie Nolan-Davies
Featured image © Shay McGurrin