Over 150 children from schools across Liverpool celebrated Black History Month at St George's Hall this morning (October 18). This was part of 'The World Reimagined' campaign which is a national art project that aims to transform the understanding on the Transatlantic Slave trade.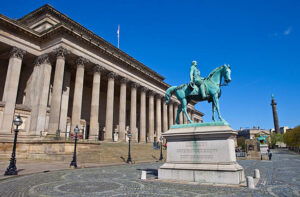 This campaign consists of 103 unique globes, that explore the legacy, history and future of Transatlantic Slave. Each of the 103 globes are separated into ten different categories ranging from the reality of being enslaved to reimagining the future.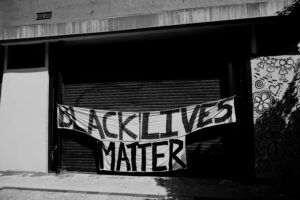 The trail of globes will be on display from October 22-31 on Paradise Street in Liverpool ONE. This will involve a free experience that will encourage people to explore all ten themes through different creative interpretations.
The globe trail will be seen across all six boroughs of Liverpool, with each globe coming together at the end of the month to mark the end of Black History Month.
Liverpool John Moore's Union President Marie Hie said: "Events across the city are supposed to be informing all communities not just my own."
She added that Black History Month is a chance to "celebrate black people and get away from the stereotypical things. Yes, we have bad things happen, but we also have joy, we have a different type of music.
"Every black person is different. We all have positive things. That is something I would like for non-black people to understand."
Video report: Shannon Pickett
As well, The International Slavery Museum in Liverpool introduced the 'freedom quilt' which was stitched together by 60 different women who have survived modern day slavery.
The head of the International Slavery Museum Paul Reid said: "Each square in the quilt represents a personal story of overcoming struggles and looking ahead to a brighter future."
Featured image: Vince Flemming