The Government has instructed Liverpool City Council to curb its carbon emissions in the city – but residents and environmentalists have conflicting views over how a Clean Air Zone should be implemented. 
Various forms of Clean Air Zones (CAZ) have been rolled out across numerous cities in the UK including London, Birmingham and Bristol, after the UK Government informed 61 local authorities in 2018 to meet safe nitrogen dioxide levels as soon as possible. 
The main premise of a CAZ is to charge non-compliant vehicles with a daily fee for entering the area.
This it to try to encourage motorists to either retrofit their vehicles or switch to greener modes of transport. 
There are four types of a Clean Air Zone: Class A affects buses, coaches, taxis and private hire vehicles while a Class B adds HGVs to this list. 
Class C – which was proposed in Greater Manchester before a public outcry forced councillors to slam the brakes on the plans – adds vans, horseboxes and LGVs onto the list. 
Finally, Class D which is considered the most extreme adds all domestic cars and motorcycles, essentially affecting the majority of motorists on the road. 
Yet Liverpool City Council has been hesitant to roll out such a scheme and there has been no concrete blueprint to date as to what a CAZ would even look like in the city region. 
However, the council has been encouraging local businesses and taxi services to voice their views in a public consultation. 
But what do people think of a Clean Air Zone coming to Liverpool?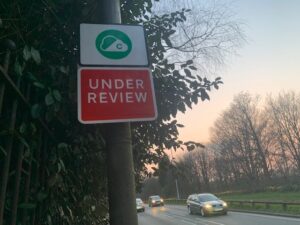 A 'life-changing' scheme
The Rethink LV group on Facebook has just shy of 400 members. 
Yet if Liverpool is to follow in the footsteps of Greater Manchester with a Category C CAZ, it's assumed there will be a backlash of a similar magnitude. 
The admin of the group, Chris Downing, doesn't want that to happen and is focussed on sharing factual information to keep locals informed ahead of any approved plans. 
Mr Downing said: "When I first saw the Greater Manchester scheme, I didn't realise the wide-ranging effects on businesses – not only businesses, but the general public and on people who don't even drive. 
"It's got the potential to affect every single person in that area and who travels through it", he added. 
However, he said that although plans are still up in the air, in the absence of clarification people are starting to fear that the zone will inflict charges and impinge on local businesses. 
The average white van driving through a category C zone would be paying £60 a day – or £240 a month. 
"That's straight out of their pocket before they've even driven off their driveway," Mr Downing said. 
Although Mr Downing grew up on the Wirral, he now lives on the border of different counties. 
He fears that if all three regions were to issue their own CAZ without a cross-boundary agreement being in place, he will be hit three times as hard by the charges. 
Mr Downing said: "It's a life-changing scheme for every single person living within Merseyside. 
"It has the effect to financially affect everyone in a real negative way." 
However, he stressed that he appreciates Liverpool City Council's honesty and commitment to keeping locals in the loop. 
He said: "I'm quite excited and enthused by Liverpool's response, especially to people's concerns and initial questions in this early stage." 
But, he warns, the people of Liverpool would not take lightly to the implementation of a charging zone. 
"There has been a lot of banter that scousers won't stand for this – they'll be straight out onto the street, and the banners will have already been printed and they'll be on strike. 
"It's the unionised, tools-down, stand-up now [attitude] that Liverpool is famous for and is loved for," he added. 
Michael Tinsley, who lives on the border of Greater Manchester and Merseyside, is self-employed and worries about the potential impact of a Clean Air Zone on small businesses. 
Mr Tinsley said: "I cannot manage without a van and, at the moment, I certainly can't afford an electric van. 
"If Liverpool replicates [Greater Manchester's CAZ], then within a minute of leaving my house, I will be hit with two charges." 
He says without a cross-boundary agreement, he might be paying up to £20 a day to leave the house which, although wouldn't happen most of the time, it would "50% of the time" as he works within a four-mile radius. 
The 59-year-old also said that it would be inevitable that costs would be passed onto the customer, especially as the current cost-of-living crisis means it would be near impossible to absolve costs. 
"We've got National Insurance going up, cost of petrol and diesel has gone through the roof – it's just impossible. 
"People are going to be affected even if they've not got a car, they will be indirectly affected". 
Mr Tinsley also fears that domestic vehicles will eventually be added onto the list and worries about how his family members will cope. 
"You have to get public transport infrastructure in place before you start getting people out of cars, otherwise you've got nowhere to go. 
"From my point of view, there's no way I could take a bus with my tools. 
"Everyone wants clean air, but everyone feels like they're being screwed over" he added.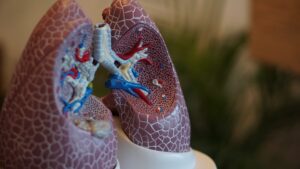 Impact of toxic air
The push for Clean Air Zones across the country is backed by the environment group, Client Earth. 
But what is the case for a zone in Liverpool? 
Tim Dexter, Campaigns Manager for Air Quality at Asthma and Lung UK, said: "Toxic air in Liverpool is currently having a devastating impact on the health of residents, with 1,000 deaths a year being connected to air pollution. 
"It's clear that immediate action is needed to protect people's health". 
He said that air pollution has been shown to cause asthma in children and can even stunt the growth of their lungs. 
Meanwhile, the elderly, pregnant women and people who live in deprived areas are most at risk from regularly inhaling dirty air. 
"There are over 1 million children in the UK receiving treatment for asthma and we hear from countless worried parents that toxic air is a major trigger for their children's symptoms", he added. 
Mr Dexter claims Clean Air Zones have been implemented in cities across the country with success – as evidence shows they are effective in reducing dangerous and illegal levels of air pollution. 
Yet he recognises that the schemes are "not a silver bullet on their own" as they require other initiatives to work harmoniously. 
Mr Dexter said: "This includes better investment in public transport to encourage people to walk and cycle instead of driving and also to provide people with safer and more accessible alternatives to driving". 
Is cycling a viable alternative to driving?
Dr Derek Gould, a retired medical professional and Chair of Cycling UK Merseyside, said that the main issue relating to the Clean Air Zone is medical.  
He said: "It's unpleasant to breathe toxic pollutants, particularly heavy particulates in the exhaust of serviced taxis and buses. 
"If you want to travel around actively walking or on a bicycle, it's unpleasant to think you're inhaling carcinogen which travels around the body and sticks in your brain and heart muscle. 
"It causes cancer, possibly dementia and certainly heart disease." 
Dr Gould, who used to cycle to work for 38 years, said there is clearly a need to remove all pollution from the 'tailpipes' of diesel and petrol cars, but that electric cars are only part of the solution. 
Mr Gould said: "The main answer to pollution, I think, is to make it normal to walk and cycle. 
"The only answer is that you have to tackle all carbon-emitting vehicles. 
"Until the whole public transport network is decarbonised, I think we have to accept that one bus with 68 people on board should be allowed to go around the city – to get 68 cars off the road." 
However, Dr Gould is encouraging the council to take further steps such as low traffic neighbourhoods which, while he admits are not totally carbon free, creates habitable spaces with reduced emissions.