The deputy chair of the 'Friends of Sefton Park' group has expressed her disappointment with littering in the park and believes more education on the impact of littering is needed.
'Friends of Sefton Park' is a volunteer group that was established in 2018.
The group does weekly litter picks around the park and also leads history walks, plant ID walks and art classes in the park.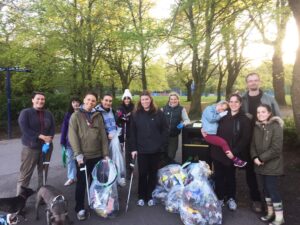 After the recent hot weather the litter pickers have had their work cut out, having to do late evening litter picks to clear up parkgoers' mess.
Sara Clowes, deputy chair, says she often goes out picking up others' litter in the park when she returns from work.
Mrs Clowes told Merseynewslive that they saw one of the worst weekends for litter in a long time two weeks ago.
The group went out in the evening after the sunny day of Saturday March 26 to find the park in a complete state.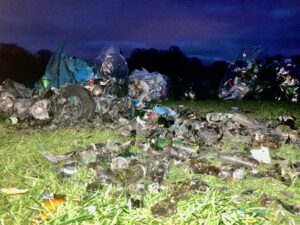 Sara Clowes told us: "We must have picked up about 80kg of rubbish that night between three of us, which is just nuts."
Fire engines had to be called to the park after bins, put out by the council in attempt to control the rubbish, were burnt.
Mrs Clowes said: "It's disappointing, there's a lot of people out there who don't necessarily think and don't necessarily have an awareness on how they're impacting the environment.
"There's a mix of things you've got your deliberate mess that's left by people that just do not care, but a lot of people just do not think."
Mrs Clowes said that she thinks the solution is nationwide education on the impact of littering to tackle this littering issue.
She said: "Different countries have a zero tolerance attitude towards littering and they impose fines and it just doesn't happen. The streets and the fields and the parks are impeccable, in this country we don't have that system". 
Their aim is through Friends of Sefton Park and the North West parks forum, to lead a 'no trace campaign' in Liverpool so people start to take out what they bring in.
Sara Clowes said: "The park's there for everybody its there to celebrate and it's there to enjoy, but we just want to really, really push and promote people to take out what they take in, leave nothing, leave no trace."