A new government proposal looks to cause a major stir in provision for special needs students with local schools already under pressure.
The 'Green Paper' (a government term for an early proposal) looks to make major changes to provision as well as bring Merseyside in line with a more nationally consistent system.
Education rules for SEND (special educational needs and disabilities) and AP (alternative provision) currently vary significantly between different local authorities.
The Green Paper will create a 'National SEND and AP system'.
Annamarie Hassall, CEO of the National Association of Special Educational Needs, said: "Access to a high quality education should not be the luck of the draw".
The SEND picture in Merseyside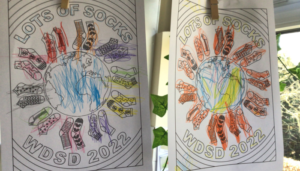 The ONS provides data on 13 Liverpool SEND schools, categorising five of these as 'well below average'. This indicates a need for improved provision. Yet teachers are already under strain delivering the current level of support for learners needs.
Liverpool SEND teacher Chloe Nightingale said: "I see the struggles and challenges teachers deal with on a daily basis, not enough staff trained to deal with vulnerable children. Even though it's a really rewarding job it's really demanding.
"I feel like this government plan, if it works, will be so beneficial to staff and students across Merseyside. These kids need all the financial support they can get."
What will change?
Under this new system there will be a number of other changes which many feel are overdue. Still, some appear controversial.
Critics of these reforms feel the greatest effect will be cutting parent choice. Parents will have a much harder time taking complaints to tribunal with added layers of compulsory mediation required.
The #SENDGreenPaper aims to make the system for accessing special needs and disabilities support and care simpler, faster and less uncertain so that children can receive earlier support and parents don't experience as much delay and frustration getting this put in place.

— Jo Hutchinson (@JoJoHutchinson) March 29, 2022
There will also be less choice in which school a child goes to. The national system will set a narrow list based solely on diagnosis. It seems likely that this will standardise and smoothen the process and so make things clearer.
The government will also encourage mainstream schools to do more to meet the needs of SEND students. This could take some of the strain off Merseyside special schools.
The reforms also look to smoothen the process of moving students to schools that best meet their needs. The current system takes time and resources to make changes.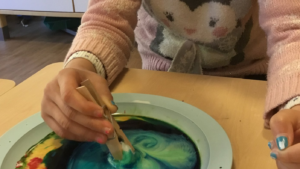 The debate largely centres on one major question: Is it better to make the system clear and nationally standardised or judged on a local and case by case basis?
SEND school headteacher Jacqueline Clearkin told Merseynewslive: "The SEND Green Paper is welcome as reforms are needed to meet pupils needs.
"Whether the ideas are contained are the right pathway is yet to be seen."