Plans to amend special needs support services for children in Wirral have been revealed by Wirral Council.
The Children, Young People and Education Committee met on Monday to discuss a raft of measures for Wirral's SEND (Special Educational Needs and Disability) service.
Ofsted inspection report
The recommendations come following a damning joint inspection report by Ofsted and the Care Quality Commission (CQC) in September 2021 which noted "significant areas of weakness".
Parents and carers said the "system is broken" and that their needs were overlooked and ignored.
Some parents felt they were being blamed for requesting care.
During public questions at the Committee meeting, one person wrote: "Vulnerable children suffered irreparable damage.
"The 'Wirral way culture' of parent blame and hostility needs to be changed to a culture of working together," they added.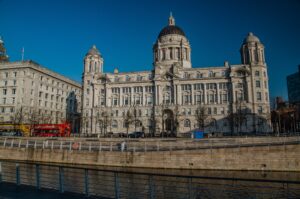 The SEND service plan
But the council is patching up its SEND service and has high hopes to build trust again with parents ahead of the next inspection in 18 months' time.
Mr James Backhouse, Wirral Council's Assistant Director of Education, said a change in culture is needed and that SEND services will put "children and families at the heart" moving forward.
There are five key themes it aims to address, including improving communication with parents and carers and establishing better quality plans of care that adequately "reflect the voice of children and their parents".
Mr Backhouse said that meetings with parents and carers have already taken place.
A new website and a SEND Wirral Facebook page is in the pipeline too after parents found the current website difficult to navigate.
Meanwhile, COVID renewal funding is being funnelled to reduce a backlog of cases and meet increased demand.
Urgent changes needed
However, councillors noted that the region still lacks educational psychologists.
Cllr Alison Wright asked: "Do we have the relevant resources to actually deliver this plan because it is a sprint, isn't it?"
Mr Backhouse acknowledged the urgency, but said: "The golden thread for Wirral is the voice of young people, parents and carers.
"That's the bit that's been lost," he added.
Wirral Council budget cuts: Popular youth centre sees funding slashed