It looks increasingly likely that P&O ferries intend to sack all UK workers and replace them with cheaper overseas labour.
The ferry company asked all vessels to cease operating in a surprising move ahead of a major company announcement.
The RMT union is calling for all workers to stay onboard and potentially organise a sit in. As many as 800 workers will lose their jobs if the ferry company gives all UK workers the sack.
P&O operates the largest ferry operation between Liverpool and Dublin. They carry over 10 million passengers across all UK routes including Dover to Calais.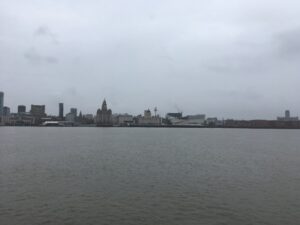 Speculation abounds surrounding the nature of the announcement but the company says they are not going into liquidation.
The initial announcement at 9:35AM said that ferries would not operate for the next few hours. There has been little official update or response since.
RMT General Secretary Mick Lynch said: "We are deeply disturbed by growing speculation that the company are today planning to sack hundreds of UK seafarers and replace them with foreign labour."
#PODover 11:15 – Regretfully, P&O Ferries services are unable to run for the next few hours. Please arrive at the port as booked and we will arrange to get you away on an alternative carrier as quickly as possible. Once at the port please make your way to the DFDS check-in booths

— P&O Ferries Updates (@POferriesupdate) March 17, 2022
The company also carries 15% of all UK freight and a lengthy dispute could cause huge disruption. There are hundreds of Irish people living or visiting in Liverpool. Visitors for St Patricks Day may also make disruption worse.
The pandemic caused all transport companies significant financial difficulties and P&O seem to be attempting to lower labour costs after failing to secure a bailout.
Pre-tax losses reached £86 million during the pandemic.
They said:"[The announcement] will secure the long-term viability of P&O Ferries"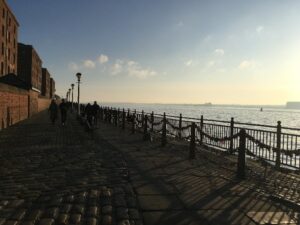 P&O are owned by Dubai conglomerate DP World which bought the ferry company back in 2019 when it was already making losses, potentially with the plan to sack workers in mind.
Nautilus Union general secretary Mark Dickinson has also issued a statement.
He said: "It is nothing short of scandalous given that this Dubai-owned company received millions of pounds of British taxpayers money during the pandemic."
Nautilus also advocate their workers remaining on-board. It is unclear so far if this will affect workers on the Liverpool Waterfront.