Bootle is set to lose its HSBC branch as 69 sites close across the UK.
HSBC is closing down branches following a large shift to online banking since the start of the pandemic.
The bank said that fewer than 50% of customers now use its branch network.
The changes mean the Bootle branch will shut on October 6 and the Ellesmere Port branch on September 15. The official announcement and the branch closure dates can be accessed here.
There will be other services brought in such as pop up banks and cash machines, despite the bank saying customers will only have to travel 0.3 more miles to their local branch on average.
Jackie Uhi, Head of the HSBC UK branch network, said "We know that the majority of our customers have a preference to do much of their day-to-day banking online or via mobile, so we're removing locations where we have another branch nearby, and where there is a significant reduction in customers using face-to-face branch servicing."
Closure of the Bootle branch means that two Liverpool HSBC branches will have shut in just over a year. The first being the university Lord Street branch, which closed in August 2021.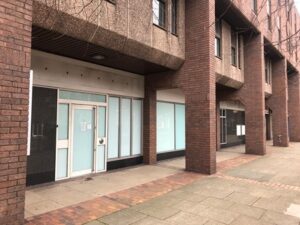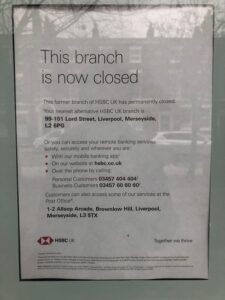 HSBC customers in Liverpool gave their reaction:
Lewis Edmondson, 24, said: "The closure of the Bootle branch shows blatant disregard for customers.
"They face having to pay for travel into the city, or be pushed to bank in ways they might not be comfortable with. My nan is from Bootle and uses HSBC, she definitely can't do online banking."
Scarlett Rzeczycki, 20 said: "Although I regularly go to the Bootle branch, I also use the HSBC in the city centre, so it really won't affect me. I also am an online banker so it depends month on month whether I need to go to a branch. Near enough everything I do can be completed online."