A Liverpool man has pledged to help disabled people after his dad was diagnosed with motor neurone disease and now he is hoping others will join him.
Remap is a national charity which brings together volunteers who are skilled at making gadgets and people with a disability that could be eased by a piece of specialist equipment.
Jamie King, 28, has joined the new Merseyside branch of the organisation after seeing what motor neurone disease did to his father, Bill.
Bill was a fit and active person who worked as an outdoor educator teaching young people skills such as orienteering but when he was just 44 he was diagnosed with MND.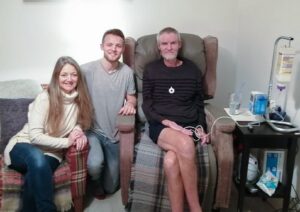 Jamie said: "It was absolutely devastating for him and the family. He was an incredibly active person, but the disease took him right out of that.
"One of the first things that happened was that he lost his dexterity and, with it, his sense of independence."
Each year, the Remap charity custom-makes and provides free of charge about 3,000 pieces of equipment to help disabled people achieve greater independence and quality of life.
Jamie has highlighted that volunteering for Remap is not just about helping the person with the disability – it's also about making life easier for carers like his mum, Sharon.
He is now appealing for volunteers with an interest in engineering and electronics to join him in helping Remap bring its vital service to the area.
Jamie said: "We would welcome support from anyone aged over 18 with an interest or expertise in working with materials such as wood and metal, or who has a technical or electronics background.
"But we also need people with administrative, finance or book-keeping experience."
To volunteer, please apply online here.