A St Helens college is leading Merseyside's schools and colleges with a new environmentally-charged syllabus.
Carmel College, on Prescot Road, was provided funding of £8000 to establish the Sustainable Steps Towards Sustainability project.
The project aims to provide students with the awareness and skills to adopt a more sustainable lifestyle.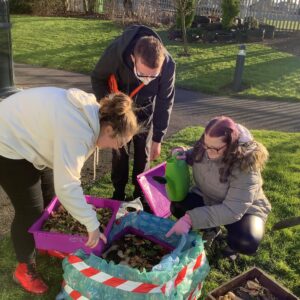 Carmel received their funding from both the Merseyside Recycling & Waste Authority and the Veolia Community Fund 2021/22.
Joanne Barrett, Assistant Head of Department for Foundation Learning said: "The project has been promoting and giving advice on ways to reduce, reuse and recycle through workshops, activities and an assortment of promotional items and materials.
"Most importantly we want those who have participated to learn and develop skills that are sustainable and maintainable."
The St Helens college received the MRWA Community Fund in 2018.
The budget funded the college's Sensory Garden, which was created using reclaimed materials.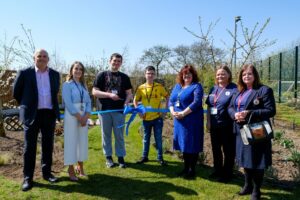 Barrett said: "We've held workshops which will equip students with the skills to reuse and repurpose old an unwanted furniture and clothes, plus taught them how to grown their own food."
Students have even established their own business with sustainability at the heart.
Called EcoHive, the business aims to teach about the importance of upcycling and repurposing.
The business gives students an insight into employment and the world of business.
Councillor Tony Concepcion, Chairperson of Merseyside Recycling and Waste Authority, said: "This has ben a great project as it has targeted a variety of materials which we know don't have to be wasted, they can be used again.
"The Community Fund is great at reaching people we wouldn't normally be able to, raising awareness of waste issues, giving participants knowledge and teaching them skills to help used Earth's resources sustainably."