Students are worrying about securing a job after university after the impact of Covid left many of them unable to do placements.
A study from the graduate careers organisation, Prospects, of more than 3000 university and sixth form students, found that a quarter had lost their work experience opportunities last year as a result of the pandemic.
Chloe Parker, a marketing student at Liverpool John Moores University, believes that this has affected her chances of getting a job.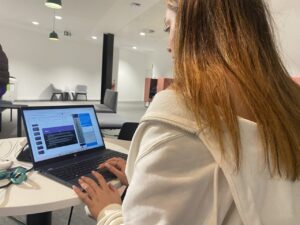 Final year students are soon to graduate with a future of uncertainty for some.
Chloe felt disheartened after changing her course.
She said: "I originally applied to do a four-year sandwich course which means I would have a year between my second and third year where I do a year in industry.
"I had to change my course back down to a three-year course instead of a four-year sandwich.
"It is putting me in a difficult position and I know it's not just me but my peers and my classmates are in the same boat."
During the pandemic, many places were working from home, making some placements impossible.
Chloe believed that there were 'no opportunities' during Covid.
She said: "A lot of the opportunities were not available to us unless you had to relocate all the way down to London and even then, the opportunities in London were really limited. There were not a lot of people on placement in my course."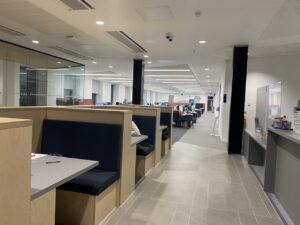 However, the 20-year-old student felt she was in a 'grateful' position.
She said: "Luckily for me, I had a little bit of experience before I went to uni, I've had weeks of work experience working in a marketing role and I have got some work experience lined up for me in the summer, which means it will be easier for me to get a job.
"However, I wouldn't probably have to try and find this work experience before I start my career. I am in a difficult position because I am having to fit my work experience in on top of my course."
Chloe said: "The reason I chose John Moores University because of all the opportunities they had as they had lots of connections with big brands."
"That is what attracted me to the university in the first place."
She felt that having a placement would have been 'beneficial'.
"That hands-on experience because it's all about showing that you are personable and can work in a professional working environment."
Beth Cartwright, an education student, said: "Since I have work experience in a primary setting, I was hoping to get some in secondary school to see what I would prefer.
"I have not been able to do this so I am still unsure and have chosen to take a year out before going on to do a PGCE."
Beth believed that Covid-19 did disrupt students: "It can be such a competitive industry, you must stand out from other students and people that have maybe done their degree a couple of years ago before the pandemic they are going to be in a lot better position than me."
Preparing the graduating students for their future careers, universities are facing a challenging time, as many are left thinking differently about the future.