Women in Liverpool are spending an average £1,000 on beauty treatments every month, a survey has revealed. 
As lockdown restrictions saw the doors of our favourite salons and spas close, the floodgates have well and truly been opened with ladies across the region spending more on themselves than ever before. 
Figures based on 900 registered salons to the Liverpool-based booking app, PamperBook, found women in Liverpool are spending an eye-watering £1,000 per month on hair, nails, eyelashes and aesthetics.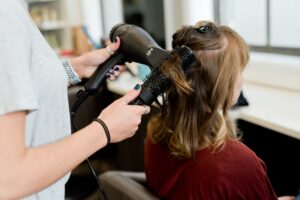 While Russian eyelashes and the humble blow dry remain the most popular, the beauty digital diary found women are spending more on aesthetic treatments like anti-wrinkle injections, laser facials and lip filler. 
The beauty sector was booming before the pandemic.
It grew by 54% between 2015-2020, and contributes £8bn to the UK economy. 
But now, evidence suggests the sector is soaring even higher.
One salon in Aintree has noticed a 150% increase in bookings since lockdown ended.
Instagram influencers driving demand
The figures may come as little surprise with the likes of influencers accumulating fortunes through their glamourised looks and lavish lifestyles online.
The top four female Instagram influencers cited by customers in the survey were Molly-Mae Hague, Maura Higgins, Kim Kardashian and Megan McKenna.
Most of these social media stars have been transparent about their dermal filler journeys. 
And despite the fact Ms Hague and Ms McKenna have opted to have their lip filler dissolved, PamperBook clients find these 'big-name Instagram influencers' are driving the demand.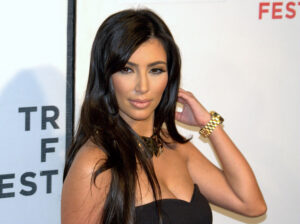 Ms Alexander said: "Liverpool ladies are spending more money than ever before on beauty and aesthetics to look their youthful and radiant best. 
"Liverpool is definitely the beauty capital of the UK in terms of pampering, beauty regimes and the latest aesthetic procedures.  
"Once it was all about what pair of Louboutin or Jimmy Choo shoes you had, now the ladies are all about the latest procedure and investing in their aesthetics", Ms Alexander added. 
Beauty treatments as an act of self-care
Jody Riley, PamperBook founder and beauty tech entrepreneur from Formby, said: "It's not surprising how much money women invest each month in their beauty regimes. 
"Hair and beauty treatments are seen very much as an investment rather than a cost."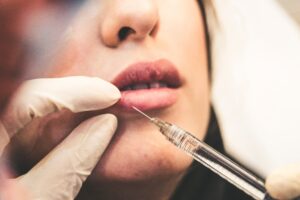 But Ms Riley says beauty treatments can often be a form of self-care in women's busy everyday lives. 
"I can say from personal experience as a mum of two children and an entrepreneur that my hair and beauty regime is not only part of my business but also something that I invest in for my own personal wellbeing", she added. 
PamperBook boasts generous growth since its inception in 2020 and is now considered the UK's leading digital diary and appointment booking software for salons, self-employed freelancers and customers.