Community campaigners are continuing their mission to clean up the city.
Liverpool Black Men's Group and Toxteth residents came together recently to clean up the Igbo Centre on Princes Avenue.
The group in the past have helped clean up other iconic areas within the Toxteth community before, such as the Granby Centre.
Their latest task was to pick up the litter and rubbish that had built up around the Igbo community centre over time.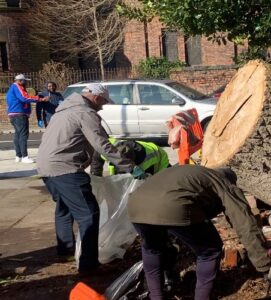 The Igbo Community Association (Igbo Union) was formed in 1935 by merchant seamen that worked on the British ships in West African countries.
They formed the first non-funded African and diaspora community in the city of Liverpool.
Ben Fleming, one of the community members that helped out with the clean up said: "Growing up I always head stories about the different social clubs in Liverpool 8.
"My grandad, nana and uncle frequented these places and they always painted a picture of a self-sustaining community; the Igbo was one of the many places in the L8 club circuit."