Tomorrow marks Made in UK Day that celebrates companies who manufacture their products in the United Kingdom.
The Made in UK Day campaign was launched ten years ago, originally created as a blog by former retailer buyer Kate Hills to promote items manufactured in the UK.
The Make it British website has already been viewed by over 6.5 million individuals wanting to buy UK-made products and search for UK manufacturers. Since the UK exited the EU's single market and custom union, enquiries have increased by 68%

As the appetite to shop locally and support local businesses grows, Birkenhead-based  Openhouse Products, the leading manufacturer for the Emergency services and Health sector across the UK, is one of the Merseyside businesses taking part in the day.
Countless individuals contribute to the production of each Openhouse design, through to cutting, printing, sewing and trimming. No products would be complete without the unique skillsets of each member of their team.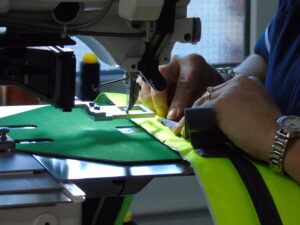 The importance of this day is to raise awareness for consumers and other companies to get involved, either to purchase products made in the UK or encourage businesses to manufacture here.
Claire Burling, Sales and Marketing Coordinator at Openhouse products, said: "Our ability to create custom designs and innovations provides an infinite range of possibilities for our customers, which is all a result of our products being made here in the UK, as well as being handmade by highly skilled sewing machinists."
By promoting UK-made businesses Made in UK day is helping:
Increase job opportunities
Manufacturing employs 2.7 million people in the UK. When people purchase a product manufactured in the UK, it is directly supporting the employment of some
Lower your carbon footprint
By purchasing products made closer to home, means that the distance your product has travelled will be reduced. As a result, the company's carbon footprint is also reduced.
UK-made products are often made in much smaller quantities too. Many can be made to order, discouraging waste within the supply chain.
Save essential skills
Manufacturing is a skilled occupation. Not everyone thrives in a service-oriented sector. By purchasing a product made in the UK you are helping to preserve skills within local communities. Skills that would have been lost otherwise.
Covid lead to delays in shipping for many companies and selling their products due to lack of supplies coming from overseas.
But for Openhouse, the pandemic had some perks, Claire told Merseynewslive: "When the pandemic started all products came on hold, but then there were requirements for other products like ventilator bags and body bags, which were an immediate requirement."
Due to manufacturing their products in the UK, Openhouse were able to provide the NHS with vital bags throughout the pandemic, helping save lives.
For over three decades, the philosophy at Openhouse has remained the same: to consistently enhance all aspects of the business to continually raise expectations.
How to get involved in Made in UK Day: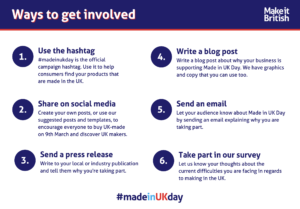 You can participate in the campaign as well by committing to buy something that is made in the UK on March 9 and sharing your pictures on social media with the hashtag #madeinukday
Will you be joining us in championing UK-made this year?
To find out more about the campaign visit: http://www.madeinukday.co.uk  
To find our more about Openhouse Products, head to page 14 at our sister magazine or head over to the Openhouse website  https://www.openhouseproducts.com