The number of vulnerable rough sleepers has increased in Liverpool as a result of the pandemic and as people were in their homes for extended periods of time homeless people were left completely abandoned.
Fewer people out and about meant less change for those in need on the streets, who had  no home of their own to isolate in.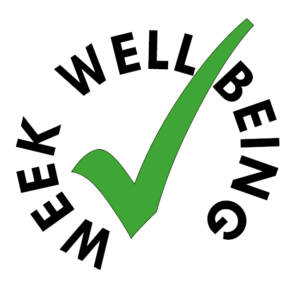 The NHS was so overwhelmed with Covid patients that treating all the poorly rough sleepers became more and more difficult. So how are they accessing healthcare now?
Mersey Care NHS Foundation Trust
Baird House located on Edge Lane in Liverpool is part of the Mersey Care NHS Foundation Trust and one of the services that they offer is homelessness outreach.
The homelessness health team provides urgent assistance and advice about health problems.
Their aim is to support anyone who is experiencing any health problems whether those problems are mental or physical.
The homelessness health team is available for anyone who is a rough sleeper in need or vulnerable due to losing their home within the Merseyside area.
The Help the Homeless Society
A student society that started in 2013 is aimed at helping rough sleepers in Liverpool in any way possible.
The society has been cooperating with other local charities and nationwide organisations to support refugees and asylum seekers and has built its way up to be one of the biggest societies in the Guild.
Kei Yong, 19, who is the Vice President of the society said: "We work closely with other charities which provide healthcare service directly to the homeless people.
"Normally we support those charities financially, such as the 'Refugee Women Connect Charity' who offer support and encouragement to women daily.
"We raise our money mainly through social events, such as movie nights, pub quizzes, parties, etc".
The Help the Homeless Society was set up in 2013 by a small group of students who wanted to enact change in Liverpool, and since then it has grown to become one of the largest and most active societies in @LiverpoolGuild.

Find out more here: https://t.co/BU84tEthCv pic.twitter.com/aPUEmUcJZP

— University of Liverpool (@LivUni) February 28, 2022
The Period Project Merseyside
A volunteer-run organisation in Liverpool providing women and people who have periods with menstrual items, and campaigning to #endperiodpoverty
This organisation offers menstrual items to all people who can't afford them including homeless women.
They will be hosting an International Women's Day event on Menstrual Poverty together with The Public Health Institute next week.
All attendees will be there to help make up menstrual item packs, which will then be distributed to the homeless and others in need by the project volunteers.
Donations of all menstrual items such as tampons, pads, underwear and wet wipes will be kindly welcomed and will be added to the menstrual packs on the night.
The event will take place on Monday March 7 from 6:30 – 8:30 pm at the LJMU Student Life Building, Room 207.
For more information about the event: https://www.eventbrite.com/e/ljmu-international-womens-day-event-on-menstrual-poverty-tickets-260114829457
How can you help the homeless in Liverpool?
Buying an extra coffee and giving it to a rough sleeper is a simple act of kindness. Places such as The Brink and Caz's Kitchen allow you to pay for a hot drink in advance and throughout the day homeless people can come and collect it.
A hot drink can make a big difference for a homeless person especially if they're cold or they're poorly. A hot cup of tea can help with things such as a sore throat and a cough.
There are so many charities and places that could use your help such as ROOF, The Whitechapel Centre, Foodbanks, Emergency Homeless Help in Liverpool Street Support Network.
Time is one of the most valuable things you can give someone in this world. Sometimes simply having a conversation with a homeless person can brighten their entire day. If they seem unwell inquire if they may need simple medications such as paracetamol, ibuprofen, or cold and flu medication. A little goes a long way.