Huyton residents were shocked after vandals attacked a medical centre in the early hours of this morning.
Roby Medical Centre, on Pilch Lane East, was targeted at 2.30am.
The reason for the violent attack has not yet been determined but Merseyside Police believe it to have been deliberate.
Two front windows were smashed, alongside another glass pane, leaving shards around the front of the building.
Nobody was injured in the blaze, but residents are concerned as the local crime appears to be wave increasing.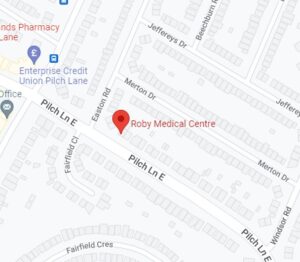 Resident Gemma Fletcher, 39, originally from Manchester said she was not surprised by the attack.
Gemma said: "Crime just seems to be getting worse at the minute. I'm just really scared and we are actually looking at moving out of the area."
This attack comes after 80 cannabis plants were seized at a building on Radway Road, Huyton, yesterday.
Councillor Graham Morgan, Leader of Knowsley Council said he was disappointed to hear about the "mindless act of vandalism".
Really disappointed to hear about the mindless act of vandalism at Roby Medical Centre in the early hours. Many residents needing medical help are now inconvenienced. Such behaviour is completely unacceptable. If you have any info, please share with @MerseyPolice on 101.

— Leader of Knowsley Council (@Knowsley_Leader) February 24, 2022
Roby Medical Centre had only just introduced two new partners in January 2022, Dr Amir and Erika Howell.
Police are looking for any witnesses to the attack or anyone with information on the culprits, please call 101 to report a crime or you can call Crimestoppers anonymously on 0800 555 111.
Featured image supplied by Ashley Harkness on Unsplash
Knowsley protesters outraged at petrol station plan near busy schools