This week in Mersey News Live magazine, Harley Mullen discusses Liverpool's purple flag status for the city's superb evening and nighttime economy, writes lifestyle reporter JOE WADDELL.
She looks at how Liverpool has achieved the status as well as what it means for the city.
I speak to Michael Mann, who is hoping to help those struggling with mental health issues through exercise and a unique experience.
Meanwhile, Louise Lemoine disccuses whether now is the right time to lift Covid restrictions. Amna Akram turns the spotlight on Women's Wednesday, an organisation that has the aim of empowering marginalised women across the city.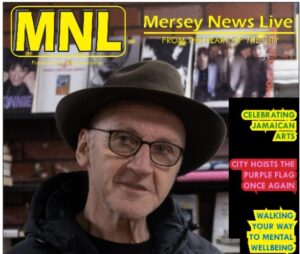 Maia Noden writes about Ellesmere Port's exciting new vegan festival. We also look forward to Pancake Day where we show you the best places to get your pancake fix as well as look at the best pancake toppings!
Emma Dukes takes a look at the new 'Let The Song Hold Us' exhibition taking part in Liverpool's FACT, while we also caught up with LJMU lecturer Robert Graham ahead of the publication of his new novel.
Finally, Radvile Sakenaite looks forward to a historic visit to Liverpool from the Russian State ballet of Siberia and finally, we delve into "Jamiaca Making", the North West's first ever Jamaican Art Festival.
Read MNL live at https://issuu.com/ljmujournalism/docs/23022022