Students occupied the University of Liverpool Ashton Building today as part of a week of strikes and pickets.
The University and College Union (UCU) has been organising national strike action this week principally over pensions cuts.
Lecturer pensions have faced 35% cuts, leading to strikes at University of Liverpool and Liverpool Hope University. Meanwhile, Liverpool Institute of Performing Arts staff are taking 'action short of strike'.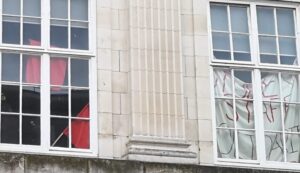 UCU general secretary Jo Grady said: "These strikes over pension cuts were totally avoidable. Further strikes can be called off, but first employers must accept UCU's proposals."
University of Liverpool students have taken the most direct action so far having occupied the Ashton Building, Brownlow Street, though events and pickets have occurred all week.
Kathryn Manley, spokesperson for the occupation, told MerseyNewsLive: "We think it's justified because obviously its direct action and we've managed to get quite a few lectures cancelled today.
"People tend to be understanding and in support because I think lots of students do support strikes and the reason why they're striking."
A background of wider protests
Liverpool John Moores University students remain unaffected as the university did not receive a mandate for action.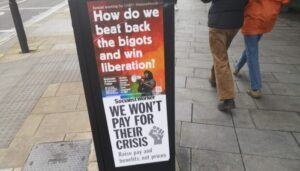 Lecturers have taken strike action several times over the last few years.
Action last winter secured a new deal over redundancy procedure. Afterwards, unions called off the October 2021 strikes after 10 days of industrial action.
A University of Liverpool statement said: "As this is a collective UK-wide action the University is reliant on national negotiations to try to resolve the disputes.
"Discussions between UCU, Universities UK (UUK) and the Universities and Colleges Employers Association (UCEA) on these issues are continuing".
Similar strikes have occurred across the country. Sheffield students engaged in an occupation yesterday to express their support.
Wavertree MP Paula Barnes has also proclaimed solidarity with the striking protesters online.
An act of solidarity from University of Liverpool students to @ucu members who are taking industrial action. I would appeal to management to do the right thing & meet with the UCU to negotiate. https://t.co/rNdwevUIw0

— Paula Barker MP (@PaulaBarkerMP) February 17, 2022