A report has revealed a shocking rise in anti-Semitism in 2021 with Liverpool amongst the five cities with the most incidents.
The Community Security Trust released its findings this morning. Its report showed a 25% rise in incidents since the previous year which already represented a total far higher than any year before 2018.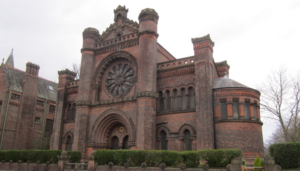 Driving cars with anti-Semitic slogans through Jewish areas and shouting abuse was a particularly prominent and threatening issue last year.
In response to the report Home secretary Priti Patel said: "These statistics are shocking and a stark reminder that the racism of anti-Semitism has not been eradicated."
Last year saw the most incidents and attacks since the organisation began its records in 1984.
Besides Liverpool, the rest of Merseyside saw two anti-Semitic incidents in 2021.
Attacks and abuse appear to be more common around the time of flashpoints in the Israel-Palestine conflict.
The report said: "It is no exaggeration to say that the landscape of UK based antisemitism in 2021 is largely defined by responses to conflict in Israel and Palestine, as indeed is the unprecedented annual figure."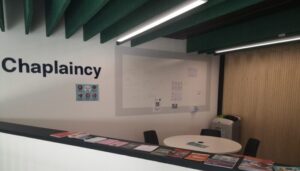 Perpetrators regularly falsely conflate the actions of Israel with British Jews and so a abuse commonly mentions the state. Often they involves shouts of slogans referring to 'Zionists' and equating Jews with the Nazis.
Colleges and schools are particular hotspots for incidents. Campus related incidents rose 191% between 2020 and 2021.
Chief Executive of the Holocaust Educational Trust, Karen Pollock, said: "The huge increase in antisemitism in schools and educational institutions, remind us that our work is not yet done."
Amnesty International recently released a report which labelled Israel an apartheid state. The CST report does not include apartheid references or comparisons between Israel and South Africa as anti-Semitic incidents.
Liverpool has long had a significant and vibrant Jewish community. Records show a synagogue in the city as early as 1753.