A Liverpool social spot inspired by Amsterdam's famous coffee shop Lost is going from strength to strength.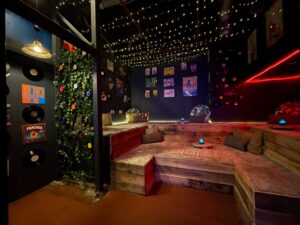 Recently, Lost in Liverpool has gained a positive reputation, becoming a go-to spot for aspiring musicians and creatives within the city.
With the new renovated and fitted "boiler room" – the performance space for DJs – the lounge allows people to host their own event, bringing a different element to the city.
Chloe Roberts one of the graphic designers who helped developed the idea stated that "the aim is to create a cosy and exciting place for people all across the city can enjoy".
The venue operates as a coffee shop through the day, where students and professional can use it as a social gathering or work spot.
Then transitions to a bar in the night and venue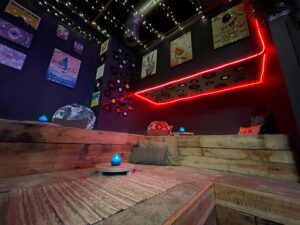 where people can host their own event or enjoy live music.
Ted Tattum, DJ. 21 said: "It was intimate, warm and hidden away."
There is a plan in place to open more lounges across the city and in other major cities as the place is currently located in the heart of Liverpool.
for further information: https://www.lostliverpool.co.uk/, https://www.instagram.com/lostloungeliverpool/