Liverpool is hosting its annual Chinese New Year this week.
The long-awaited celebrations were cancelled last year due to the Coronavirus pandemic, so we are elated to celebrate this year on Sunday, February 6.
Liverpool has the largest arch outside China and the city's Chinatown is one of the largest outside Europe, so what better place to celebrate the incredible holiday?
You can find many areas of Liverpool dressed in beautiful red lanterns and bright lights. Head to Chinatown, near the Anglican Cathedral to get an authentic feel for the holiday.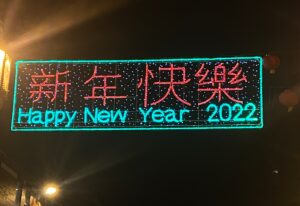 On the day you will not only find a unicorn and dragon parade through the Great George Square but huge firecracker displays, dances and even mandarin guitar playing, all taking place between 11:30 am and 5 pm.
Afterwards, head to the Bombed-Out Church to see a beautiful light display to end the celebrations.
This year is the year of the Tiger, known as the king of the beasts, so for those born in 2022, 2010, 1998, 1986, 1974, 1962, 1950 and 1938, it's all about you.
How to Celebrate in style at our favourite places
Our favourite way to celebrate is with food, so we have found the best places for you to enjoy the new year:
A Chinese hotspot on Hanover Street and Smithdown road. It boasts a 4.5 rating on TripAdvisor, and we can tell you why. The food is delicious, reasonably priced, and even perfect for a night in. Their big bowl options leave you in a food coma. Try your hand at the special chow mein, you can thank us later.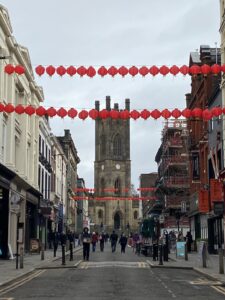 Tasty food and a perfect location for an Instagram photo, what more can you want. Matou is situated on the Docks right in front of the Liver buildings, there's no better way to brag about being in Liverpool. In the summer, the rooftop area is perfect to lay in the sun, drinking frozen daiquiris and pretending you're abroad.
While you're in Chinatown head to the North Garden to get some delicious food, which is renowned for huge portion sizes and being very helpful with food intolerances. It's a very popular restaurant in Chinatown so book ahead to avoid being disappointed.
Head to Culture Liverpool to see a full list and times of what's on.
Let us know what you think of the festivities by using the #MNLnews on Twitter