The expansion of Liverpool John Lennon Airport took a blow this month after the council voted to review its plans.
The council decided to remove financial support for the airport and ordered a review into its expansion into the green belt area of Oglet Shore. This reverses the 2018 decision to approve the airport's masterplan expansion.
The decision has been met with disappointment from business leaders with Paul Cherpeau, Chief Executive of Liverpool Chamber, saying: "The pursuit of a net zero economy in Liverpool City Region will inevitably require overhauling the way we do things and making difficult choices.
"Yet the city's airport is far from our biggest issue and it should not be used as a convenient lightning rod amidst the range of other transformational actions required."
The airport claims that the expansion has the "potential to increase total annual GVA (gross value added) impact to £625m, and will enable it to support over 12,000 jobs across the City Region by 2030."
A spokesperson for the airport said: "We still believe the plans we consulted on and published previously remain valid.
"Within these plans, we put a particular focus on the measures that would be put in place to protect the areas around the Oglet Shore, with proposals within the Oglet area for a 50-hectare coastal reserve.
"The airport brings significant economic benefits to the City Region – just next week we are holding a recruitment day with vacancies for over 200 jobs on site at the airport for local people."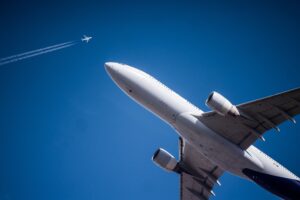 These assurances, however, have not seemingly outweighed the severe environmental concerns. In 2019, commercial aviation firms reported they emitted over 900m metric tons of CO2.
The expansion would also mean it expanding into nearby green belt land. Grass roots campaigns by the Save Oglet Shore and Greenbelt campaign and Liverpool Friends of the Earth describe the area as a "green lung".
With all parties voting to review the expansion, it would appear to be a sign that environmental concerns are being treated more seriously across the council.
Councillor Anna Key, who put forward the motion, said in a recent blog post: "Of course, we simply cannot plan for both transitioning to a net-zero carbon economy by 2030 and expanding the airport in Speke. It cannot be done.
"The contradiction between support for airport expansion in the Local Plan and commitments to tackle the climate crisis is stark."
To find out more: https://www.liverpoolairport.com/about-ljla/liverpool-john-lennon-airport-master-plan-to-2050