The world's most visited experience, art exhibition Van Gogh Alive, has arrived in the north west.
It has been enjoyed by more than eight million people across 70 cities worldwide and is now open at MediaCityUK in Salford.
The immersive experience was specifically designed to change the way visitors experience art and to make it more appealing to all ages.
The unmissable exhibit provides visitors with sensation of walking right into his paintings and allows visitors to absorb the art from every possible angle.
The exhibit is at MediaCityUK for three months and tickets are available to buy until January 31.
Visitors can book tickets on the official Van Gogh Alive website which also posts weekly ticket allocation updates. Adult tickets are from £23.50 and children under five can go in and enjoy the experience for free.
People from Liverpool have been eager to happily make the 30-mile journey to Manchester to witness the unforgettable experience.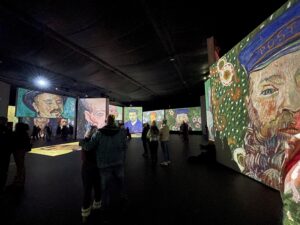 Margaret Brennan, 57, from Liverpool, said: "I have never ever bought a program at an exhibit before, but for this one I had to."
She added: "The journey from Liverpool wasn't as difficult as I thought it would be, I got a train to Manchester Piccadilly and then there was a tram that took me right to the exhibit's doorstep."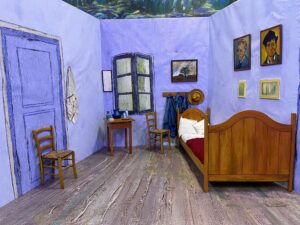 The exhibit doesn't just demonstrate all of Vincent Van Gogh's artwork, but also has a room which was made to look like a 3D replica of one of his paintings Bedroom in Arles.
The painting is known to demonstrate Vincent's bedroom in which he composed some of his finest pictures.
Visitors are allowed to freely step inside the room and pose for photos.