It's been 20 years since the death that broke Liverpool's heart, but the legacy of George Harrison, the Quiet Beatle, is still just as strong.
The Beatles formed in Liverpool in 1960 and their music is still played today.
Claire Hamilton, political reporter for BBC Radio Merseyside, reflected on the day George Harrison's death was announced and she was sent down to report from the Cavern Club.
"I cried the morning George Harrison died," she told Merseynewslive.
"He was such an incredible talent, such an amazing human and then to have half The Beatles gone it was just so sad.
"The producer on the day at Radio Merseyside dispatched me to the Cavern to stand outside all day and report on the reaction to George Harrison's death.
Claire said that the news attracted global attention.
"The BBC has a network of local radio stations across the country so I did interviews with lots of them and as I recall I did interviews with other radio stations around the world as well, just talking about how people are feeling.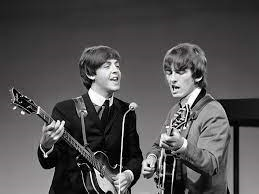 "I still have the Liverpool Echo newspaper front page from that day as well which I bought on my way back from reporting at the Cavern!"
The BBC reporter also covered the tribute concert dedicated to George Harrison a few months later, as she attended the event at the Empire Theatre in Liverpool City Centre.
"The concert was sold out and it was very moving, and at the end, the lady who had organised this concert came on stage and said, 'It wouldn't be a Scouse party without the late guest'.
"Everyone was looking at each other going 'Oh, what's going on?' and then the place fell silent.
"We just heard somebody singing Yesterday in acapella and onto the stage walks Paul McCartney on his own- it was amazing.
"it was so fitting for George Harrison"
"It was just magical. I'll never forget it for the rest of my life."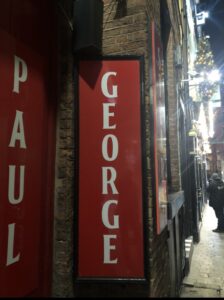 George Harrison's childhood home was recently sold in an auction for £171,000.
An American fan of The Beatles bought the singer's house.
However, The People for the Ethical Treatment of Animals (PETA), a charitable company in the UK, have asked to convert the Beatle's home into a vegetarian food and non-violence centre.
Poorva Joshipura, the PETA Vice President of Internal Affairs, wrote in a letter: "Harrison was the first member of The Beatles to go vegetarian after his many visits to India, where he also learned about and embraced the virtue of ahimsa, or non-violence, which is central to three of India's major religions – Hinduism, Buddhism, and Jainism.
"We're always looking for ways to promote kindness to all living, feeling beings, regardless of species.
"This tribute centre would encourage more people to practise non-violence and enjoy the vegetarian food that Harrison loved."