Domestic disturbances, road traffic accidents and building fires were just some of the scenarios LJMU Policing students experienced at 'Disaster Day' in the Emergency Service Training Centre.
Second- and third-year students attended the Emergency Service Training Centre based in Birkenhead this week where they were put through their paces at the annual 'Disaster Day' events.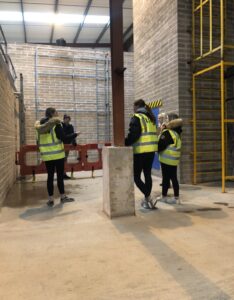 The day consisted of five scenarios intended to give students a flavour of what they can expect to deal with in real life.
'Disaster Day' is a unique experience for students to step away from the academic side of their studies and get hands-on experience in a safe environment.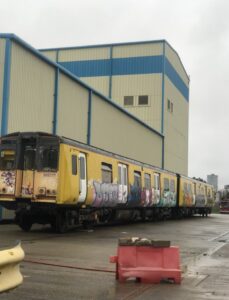 David Alcock, Chief Executive of the Emergency Services Training Centre, said: "It gives them (the students) the opportunity to experience as close to reality." And he went on to talk about the significance of first-hand experiences when developing for a life in the field.
At the moment the course does not receive government backing or funding. Some feel that experience gained from such schemes can be invaluable.
The ESTC is equipped for numerous training simulations. They have an impressive replica hospital, a disused train outside and buildings set up for controlled fire demonstrations.
Throughout the five scenarios, the students were communicating with lecturer Nick Kealey through radios. For some this was their first time using a police-style radio.
Each group of students had a mentor experienced in the field who offered advice and support throughout.
Some of the scenarios were hard-hitting.
These included discovering the body of a vulnerable missing person at the railway tracks and dealing with an individual threatening to jump from a motorway bridge.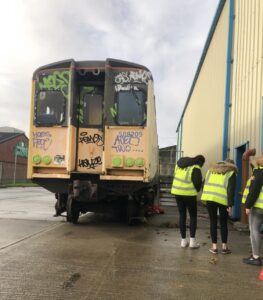 At the neighbour dispute, issues of racism and hate crimes arose. In recent years, statistics show there has been a rise in hate crimes against minority communities.
Students were led to the scene of a 'burning' building and entered under controlled conditions – MerseyNewsLive reporters got their kit on and went in with the police students.
The first room was filled with smoke making it impossible to see. We worked our way around the room towards another room with a controlled flame and were met with scorching heat.
The experience gave a small insight into some of the conditions the fire brigade deals with daily.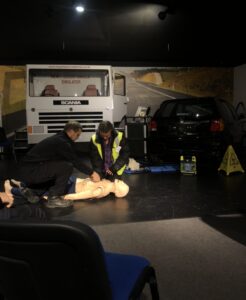 Dr Carol Cox, head of Policing at Liverpool John Moores University, said 'Disaster Day' enriches students with self-growth and the confidence to pursue careers in the police force.
Dr Cox encourages students not to be put off if they felt that 'Disaster Day' was overwhelming. She said: "You're helping people. It's the best job in the world. Everything's an experience to learn from."
We spoke to the students about how they felt post-'Disaster Day'.
Student Darcy Morris said the experiences had "changed our perspectives". Furthermore, she added that overall she had enjoyed the day.
The next ESTC Disaster Day is set to be held in February.