Scousers will be coming together next week to support Alder Hey Hospital with the charity fun-run 'Santa Dash', thought to be the biggest festive 5K run in the UK.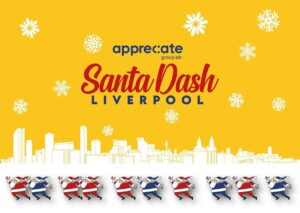 The event, which was announced by Liverpool Football Club legend Jamie Carragher, focuses on different Santas running, walking or jogging from Liverpool Pier Head to Liverpool Town Hall to raise money for Alder Hey Children's Charity.
It follows the hospital's recent appeal to develop a state-of-the-art unit for newborn babies and their families.
Alder Hey's care has been a life changer for many people, which will be represented throughout the event.
"Betty is our little miracle. She made an impressive entrance into the world at just 23 weeks…" – Betty's Mum, Kate
Jamie Carragher, who spent the first six weeks of his life at the hospital will be at the event. He will appear alongside inspiring fellow patient, Betty. 
The four-year old was born 13 weeks premature at Liverpool Women's Hospital, spending over a year at Alder Hey Children's Hospital. This wasn't the first time the family had struggled with postnatal complications.
"We had to take the most terrifying journeys between the hospitals, knowing that each journey with our fragile baby girl could be the last.
"We were so aware of how vulnerable Betty's life was as we had already lost our son George. He was born at just 22 weeks and we only had two hours to make memories with him."
The event is organised by BTR Liverpool, a company that specialises in organising charity runs across Merseyside.
They work with several charities, including Marie Curie and Nugent.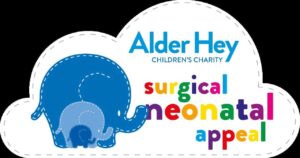 The first race took place in 2004, making this year's as the 18th consecutive event, with £4000 already raised for Alder Hey Children's Hospital surgical neonatal appeal.
Liverpool FC legend Jamie Carragher Ⓒ Alder Hey
"My family and I will forever be grateful to Alder Hey after they cared for me as a baby. The plan to build a new neonatal unit sounds like a fantastic idea." – Jamie Carragher
"By running the Santa Dash for Alder Hey you can help make it possible for families to be together and in the safest of hands," said Betty's Mum, Kate.
"Betty and I will be on the Santa Dash start line so make sure you give us a big wave!"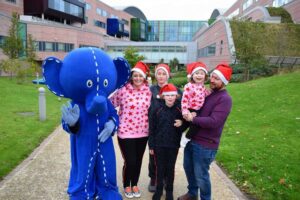 You have until 4pm on December 4 to sign up for the race at St John's shopping centre before the event takes place on the December 5 at 9:30am.
The pop-up store is located on the upper level, outside of the shopping centre, near the Matalan bridge
The essentials for the event such as road closures, costumes and entertainment will be covered by registration fees and any Covid-19 guidelines are to be followed throughout the event.