People are being told not to take antibiotics unless they really need them as part of this year's World Antimicrobial Awareness Week (WAAW).
The annual event aims to prevent the spread of drug-resistant infections by calling on the public to become Antibiotic Guardians.
Without effective antibiotics, many routine treatments can become dangerous.
Basic operations, chemotherapy and animal health all rely on access to antibiotics that work.
To slow down resistance to disease, we need to cut their unnecessary use.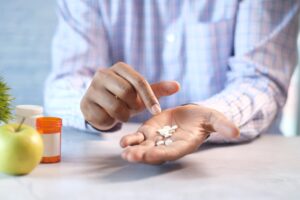 Hidden pandemic
Dr Will Morton, Consultant in Health Protection at UKHSA North West, said:
"As we head into winter, with increasing amounts of respiratory infections in the air, it's important to remember that antibiotics are not needed for many cold-like symptoms.
"Stay at home if you feel unwell.
"Taking antibiotics when you don't need them only puts you and your loved ones at more risk in the future.
"Please listen to your GP, nurse, dentist or pharmacist's advice.
"Antimicrobial resistance (AMR) has been described as a hidden pandemic. It's important that we do not come out of COVID-19 and enter into another crisis.
"Today's new data shows that now, more than ever, we need to continue to work together to prevent serious infections – including COVID-19 – whilst reducing inappropriate antibiotic use."
Antibiotic Guardian are inviting the people of all ages to become Antibiotic Guardians to slow down resistance and save lives.