A Liverpool fashion brand which has become an international success is celebrating its tenth anniversary this month.
The Wasted Heroes studio creates handmade designs that are worn by familiar faces like Carl Cox, Charlotte de Witte and Gorgon City.
It was founded by Russell Reid and is known as an electronic music inspired streetwear label.
Focussing on stylish and comfortable pieces such as t-shirts and sweatshirts featuring bold screen-printed designs, it is known for being one of the most popular and recognisable club-wear brands in Liverpool.
Russell Reid, 42, is originally from Warrenpoint, Northern Ireland and he moved to Liverpool 20 years ago after studying at Liverpool John Moores University.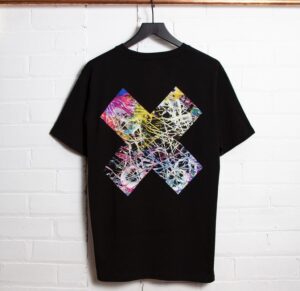 Products from his range are screen printed and made with organic cotton.
Orders are packed with biodegradable or non-plastic wrapping and Russell and his team keep waste to a minimum.
Russell, who is interested in graphic design and music, believes it is a "no-brainer" to make a career out of one of his hobbies.
He made a name for himself designing flyers for legendary Liverpool clubs, Circus and Chibuku.
"To us, a t-shirt or sweatshirt is a walking blank canvas for us to work with."
Russell told Merseynewslive: "I have made my life here. I am happy, along with my fashion brand."
One of Russell's visions is to create clothing that can be worn at home and when you're out clubbing.
He said: "I think this is what keeps us fresh."
His fashion brand didn't struggle to still sell their clothing during lockdown.
As a result, Russell thinks Liverpool's "unity" made the city and everything in it, including retail, bounce back.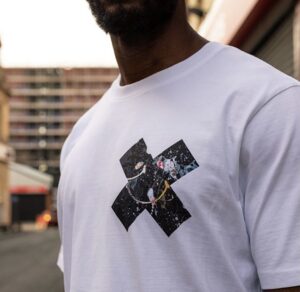 Wasted heroes featured in the popular event Circus Music at Blackstone Street Warehouse in Liverpool.
Oscar, a DJ also known as Eats Everything, wore one of Wasted Heroes t-shirts whilst doing a set.
https://www.instagram.com/p/CVqhIBDKbnE/?utm_source=ig_web_button_share_sheet
Being at home, or out clubbing, Russell's vision is still the same.
"We're not a factory or a production line, it's all done by hand."