Welcome to this week's edition of MNL, bursting with in-depth and interesting stories, writes reporter AMNA AKRAM.
To kick off this week, our reporter Luke Pollitt went out and spoke to taxi drivers to get their thoughts on the terrorist attack that occurred outside Liverpool Women's Hospital.
As this month focuses attention on men's mental health and the different ways we can support them, Sophie Moore reports on Uni of Liverpool's rugby team raising money for Movember.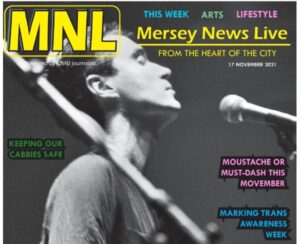 To commemorate Trans Awareness week, Amna Akram has an exclusive interview with the founder of GenderSpace, Chrisitan Owens, about his lived personal experiences and his journey as a trans man.
Sophia Smith reports on the 40th anniversary of the much-missed Wigan Casino by speaking to a photographer who has published a book illustrating its history.
Meanwhile, Catrin Jones shares tips on easy-to-cook meals for people who may have a tight schedule.
Two iconic Liverpool landmarks are getting a gold award by visit England – Ailis Finn-Looby reveals further details. Finally, following National Novel Writing day, Harry Hughes gives us an insight into people's experiences of taking part in the virtual write-ins.
We hope you enjoy reading it!