A new book has been published  to celebrate the last night of Wigan Casino.
The dancefloors of northern England began bouncing with a syncopated beat in the late 1960s when Wigan Casino blasted out soul tracks to masses revolting against the charts.
Dancers were dressed in the widest trousers possible, buttoned-down Ben Shermans, sewn on badges representing soul club memberships and brogue shoes.
The phenomenon became known as Northern soul which emerged from the mod scene in Northern clubs such as the Wigan Casino, The Torch in Stoke on Trent, Manchester's Twisted Wheel and Blackpool Mecca.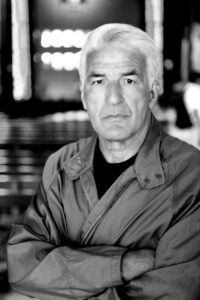 On an evening in 1981, Italian born and Liverpool photographer Francesco Mellina travelled from Liverpool to Wigan to capture the final Northern Soul all-nighter. 
Francesco's love for the city came from the iconic Beatles and his time spent listening to American and British vinyl. He tells us tales of his time at Eric's on Mathew Street, O'Connors Tavern and his time as manager for Dead or Alive.
He joins MLN reporter Sophia Smith in a feature interview about the release of his book filled with photographs of the last night at Wigan Casino.
Look out for the article tomorrow in MNL magazine as we tell the story of Francesco's journey as he arrived in the windy city of Liverpool.