Wirral City Council has issued advice on staying safe this winter as darker evenings and harsher weather arrive.
Research has found links to higher rates of motor accidents in winter months due to poor weather causing bad driving conditions. 
Wirral City Council is urging people to be cautious and take care this winter.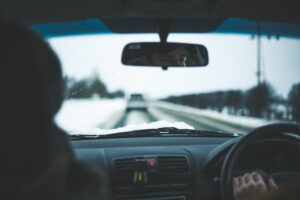 With peak travel times getting darker, poor visibility can lead to road collisions and pedestrian accidents.
Wirral City Council's road safety team has issued tips to help road users:
Wear clothing and bags with reflective strips and make sure you're visible to road users when it is dark.

Drivers, motorists and cyclists should take care to check their lights are working and clean before setting off. 

Take extra care during the early morning and late afternoon, winter sun can cause glare in cars.

Plan ahead when travelling, so you can take extra care on the roads, especially in bad weather conditions.

Ensure visibility isn't decreased by keeping windscreens, windows and mirrors clean to prevent condensation and glare. 

Take extra care near schools and look out for children crossing.
Wirral City Council oversees 35,000 streetlights in the borough and is nearing the end of an investment programme that has seen most of the lights replaced by more energy efficient and reliable LED units.
The council carries out regular inspections to check street lights for damage, but relies on residents to report faults online.
You can report a broken street light in the Wirral area here: https://my.wirral.gov.uk/service/Streetlight_problem
The council's road gritting teams are on standby for snow and ice and will prioritise 288 miles of major roads and bus routes to keep traffic moving this winter. 
They aim to complete the pre-planned routes in three to five hours and when called they aim to have their first gritter out within an hour. 
As the Wirral is also at a higher risk of flooding than other areas, the council is providing specific advice to local residents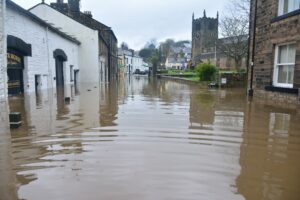 Flooding can also affect the road gully system and heavy rain can overwhelm the drainage system, meaning water can pool on the road and cause a significant risk to motorists. 
The advice issued to motorists in these circumstances is to not make any unnecessary journeys.
Find out if your land or property are at risk of being flooded:
You can find Wirral City Council's advice here: https://wirralview.com/features-news/winter-safety-advice